One of the most decorated and revered players in Kansas City Chiefs franchise history was honored on Wednesday night at Union Station in Kansas City.
Will Shields, who this summer will become the 11th longtime member of the Chiefs to be inducted into the Pro Football Hall of Fame, earned some of the highest praise a player can receive from Chiefs Chairman and CEO, Clark Hunt.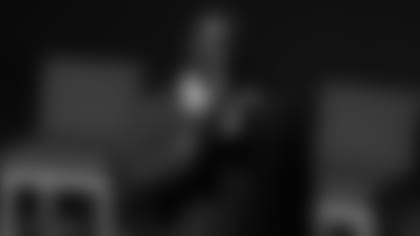 "He truly embodies everything we want our players to be," Hunt said of Shields. "It's very special for every NFL team when one of their own goes into the Hall of Fame. We couldn't be more excited to have Will Shields go in this year.
"He's such a deserving football player and person."
The list of accomplishments for Shields on the field is long and distinguished:
Played more games in a Chiefs uniform than any other player in franchise history (224)
Started 223 consecutive games, which is a franchise record
Made 12 consecutive Pro Bowls between 1995-2006
Named to the NFL's All-Decade team of the 2000s
Won the Walter Payton NFL Man of the Year Award in 2003
But one of the most recognizable aspects of Shields' career is that he spent his entire 14-year career with the Chiefs.
He'll be the first Chiefs offensive player to be inducted into the Pro Football Hall of Fame that spent his entire career in Kansas City.
"Certainly that's something that's rarer and rarer nowadays in having a player spend his entire career with one team," Hunt said. "[Shields] was the ultimate iron man for us and we couldn't be more thrilled to have somebody who is truly a Chief from start to finish going into the Hall of Fame."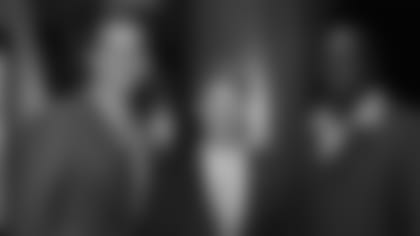 Right to left: Trent Green, Clark Hunt, Will Shields
But to simply stop at the list of on-field accomplishments in explaining what Shields has not only meant to the Chiefs organization, but to the Kansas City community, would be selling him short of maybe his greatest attribute as a person.
For everything Shields accomplished on the field, which comes with the distinction of arguably being the greatest right guard to every play in the NFL, what he was able to do away from the field had a far greater impact than what he was doing on Sundays.
On the field, he paved the way for guys like Marcus Allen and Priest Holmes to run all over opposing defenses in historic fashion. Away from it, he was paving the way for those in need with his Will to Succeed Foundation. Through that medium, Shields has helped those in the Kansas City community improve and change their lives for the better.
This perhaps is Shields' greatest legacy, which is still very much alive today in Kansas City.
"From the early days when my father brought the Chiefs to Kansas City, he encouraged the players and others in the organization to get involved in the community," Hunt said. "We drafted Will in 1993 and that was the first year he started his foundation, Will to Succeed.
"He didn't wait to become established as a player; he got involved from Day One."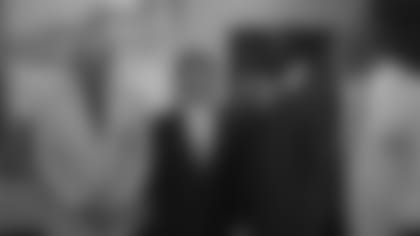 Right to left: Jan Stenerud, Clark Hunt, Will Shields, Bobby Bell
"He stayed true to that even past his retirement. He's still a major factor with many philanthropic organizations throughout the community. He's really a blessing for everybody in Kansas City and certainly for our family and the Chiefs organization." One of our own, Will Shields, not only played his entire career in Kansas City, but also has stayed a key member of the community after his retirement, will be enshrined in the Pro Football Hall of Fame in Canton, Ohio on Saturday, August 8.