The Kansas City Chiefs experienced a lot of change within the matter of months, all under the watch of a fully-invested team chairman and CEO, Clark Hunt. The 2013 version of the Kansas City Chiefs began in January, when, over the course of eight days, Chiefs head coach Andy Reid and general manager John Dorsey were hired to direct the team back to the playoffs and beyond.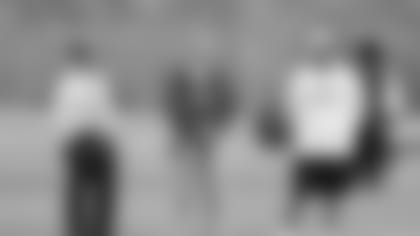 Five months into the new regime at One Arrowhead Drive and Clark Hunt couldn't be more pleased.
"It's been a tremendous spring for the Chiefs," Hunt said.
"It's been great to see the guys make some progress every week, the practices were very fast-paced; there's a great energy about the team, both on-the-field and off and I think, really, everybody from the coaches, through all 90 or so players are excited about where the Chiefs are headed in 2013."
With a new coaching staff implementing a new offense, defense and special teams, I was curious of the Chiefs chairman's short-term goals, if any, upon the hiring of coach Reid and Dorsey.
"The expectations are really long-term, that we build a team that can compete for championships," Hunt admitted.
"Any time you have a change like we did this offseason, the excitement level is very high and you try to temper the expectations. We do have a new staff and new players and it may take them time to gel, but we're very excited to get to the season."
Hunt also shared what it's like to watch the Chiefs transform and improve before his very eyes.
"It's been a lot of fun to see those guys pull this team together," Hunt said.
"John Dorsey has done a great job from the personnel side; Andy's done a tremendous job in assembling his staff and coaching these guys over the last month or so and you can just see the progress they're making, the confidence they have; it's going to be a lot of fun to be a Chiefs fan this fall."
We're just over a month away from the Chiefs reporting to training camp, followed later by the regular season.