Recently, Chiefs Strength and Conditioning Coach Barry Rubin was one of seven honorees to be inducted into the hall of fame of his alma mater, Northwestern State University, in Natchitoches, Louisiana.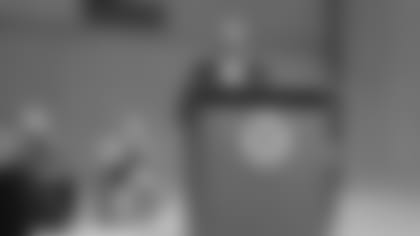 (Photo courtesy of Northwestern State University)
Rubin, who was a tight end and punter for the Demons, participated in a ceremony over the bye weekend as he and seven others were honored.
"This means so much to me, especially with all the great people that have been inducted and to be able to represent the university is an honor," Rubin noted. "I'm very humbled. I was really surprised and excited to receive this honor."
As part of the celebration, Rubin reflected upon some of his finest memories at the school.
"A.L. Williams was an awesome coach, a wonderful man," Rubin said. "I met so many great people there and had the honor of playing with so many tremendous players like Petey Perot, Joe Delaney, Bill Johnson, Warren Griffith, Bobby Hebert, Gary Reasons and Ed Orgeron, just to name a few."
Rubin said he was honored to have played alongside Chiefs legend, Joe Delaney and is in awe of how Kansas City still honors Delaney's life and legacy.
"It was awesome playing with Joe, he was the number one guy there," Rubin said. "He was very humble, soft spoken, very fun and a great person. When I went back to Northwestern everyone was asking me about how the town honors Joe and it was easy to say, 'yes they loved him and his photos are everywhere!' This town remembers Joe and embraces his memory."
Since leaving Northwestern State, Rubin has served as strength and conditioning coach at both the collegiate and professional levels. He spent 11 totals years in Green Bay (1995-05), earning a Super Bowl XXXI victory with the Packers.
He went on to a five-year stint (2008-12) on the strength and conditioning staff under Reid with the Philadelphia Eagles before joining the Chiefs when Reid became Kansas City's head coach in 2013.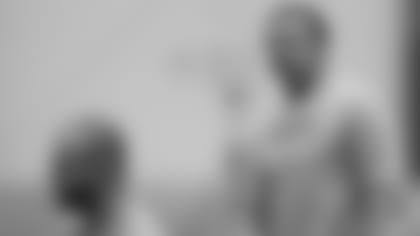 Chiefs Head Coach Andy Reid was not able to attend the enshrinement but he passed along this message for the ceremony, "Barry Rubin is the finest strength coach in the NFL. More importantly, there's not a finer person in the NFL than Barry Rubin."
Rubin was also enshrined in the U.S. Strength and Conditioning Coaches Hall of Fame in 2003.
From all of us at the Chiefs, congratulations Barry Rubin on all of your achievements and on recently being inducted into Northwestern State University's Hall of Fame!