Cut-down days are never easy, period.
For the last four months, 90 Kansas City Chiefs players, each filled with dreams to play in the NFL, made countless sacrifices to be a part of the 2013 roster. Unfortunately, not all of the players can fulfill their goals of playing for the Chiefs. The NFL requires all teams to cut their current 90-man rosters to 75 players by Aug. 27 at 3:00 PM CDT, before making the final cut to a 53-man roster before month's end.
The team released 14 players on Sunday and Chiefs head coach Andy Reid described the emotions of doing so.
"We told the guys at the beginning of the year to make it as hard as you can on John (Dorsey) and me, when it comes down to making these decisions," coach Reid said. "That is a tough thing to do, toughest part of this business. These guys have busted their tails and it's their profession. We wish them all the best of luck when they leave here, that they have an opportunity to go play somewhere else. You never know in this business, you could be coming right back, you never know how it works. It's a crazy thing. It's a tough day; it's a little bit bittersweet."
Coach Reid mentioned more about the team's cuts today, after the Chiefs morning walkthrough.
"We obviously made some cuts yesterday of some good football players that we let go," coach Reid said. "It gives them an opportunity in some cases to hook on with other teams. Between John (Dorsey) and me, we felt that this was what was best for our team, or we wouldn't have done it."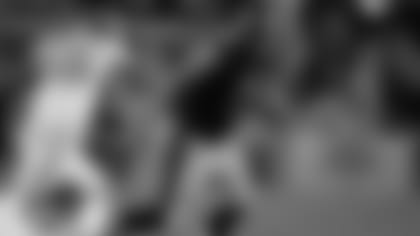 Chiefs Pro Bowl LB Derrick Johnson is a veteran in the league, who says it's never easy seeing teammates get cut.
"It's a tough deal," Johnson said. "It's a tough business. I never take it for granted, that I have a job, playing in the NFL. The other 31 teams are going to be doing the same thing and the main things that I always tell the guys that are on the cusp of getting cut, always put good film out when you're out there during preseason, because the other 31 teams are watching."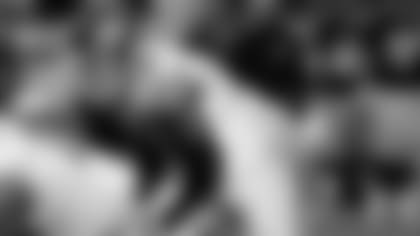 Chiefs LT Branden Albert, who is entering his sixth season in the league, also described the emotions of cut-down days.
"It's a hard thing for me each year," Albert said. "You bond with some of the guys who are here, but that's the harsh reality of this sport and of this business. You wish it didn't have to happen, but it has to and you wish that guys who get cut or get released, that they find a home and eventually if they keep working hard, things will work out for them."
The Chiefs return to the practice fields later this afternoon, preparing for Thursday's preseason finale against the Green Bay Packers.