The newest members of the Kansas City Chiefs took the practice field this past weekend as rookie minicamp got underway, marking a significant checkpoint in the offseason training program.
The camp - which featured a total of 29 players with no more than two years of experience - included the Chiefs' six draft picks, eight undrafted free agents, five tryout players, and 10 players who were already on the active roster. In total, 17 of the players who participated in the three-day camp are embarking on their rookie campaigns as professionals.
"It was great to be able to get back out on the field with players," said Chiefs' Head Coach Andy Reid. "What a great group. It wasn't as big of a group as we normally have for the rookie minicamp, but boy did they work hard and really did everything we asked them to do. [General Manager] Brett [Veach] brought some good talent in here…What we got done was tremendous."
That work included individual drills, seven-on-seven periods, and some red zone activities. The limited number of players at certain positions meant the team couldn't engage in full team drills, but more than anything, this camp was about establishing the fundamentals for the Chiefs' youngest players moving forward.
"I just think you want to go into training camp with an understanding of [what we're doing here]. That's what this did. This gave them an opportunity to hit Phase Two with the veterans with an understanding - a base understanding - of what's going on," Reid explained. "They have a foundation now…Those steps become important when you go into training camp. It gives you an opportunity to be better."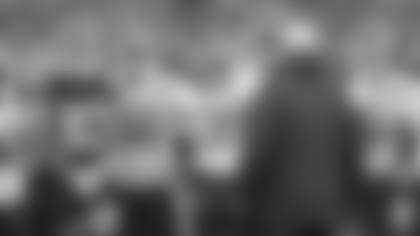 And for many of these players - particularly the rookies who spent the last several months preparing for the NFL Draft – last weekend's camp represented a chance to simply get back to football.
"It was a lot of fun. It was good to finally put on a practice jersey, get the cleats on and just go out and practice. It was a lot different than what I'm used to, but that's good. Change is good," said tight end Noah Gray, who the Chiefs drafted in the fifth round earlier this month. "There are a lot of things that I've got to work on moving forward to be the best possible football player that I can be, but I'm looking forward to the challenge."
Another player embracing that challenge was offensive lineman Lucas Niang, who – while not technically a member of the 2021 Draft class – is beginning his rookie season with Kansas City after opting out of the 2020 campaign.
"It felt great to get back on the field," Niang said. "I've been around - working out - and I couldn't wait to get back. I was working while I was home, too, so it's good to be back."
A third-round selection in 2020, many of the draft experts pegged Niang as a potential steal at pick No. 96. The TCU product elected to sit out what would have been his rookie season in early August due to the pandemic, but he's now back in the fold for 2021.
"You can tell he's worked," Reid said. "The thing with this is there was no offense vs. defense with the lines. We didn't have any 1-on-1s or anything like that. He had done all that during training camp, so like all players, it's going to be a challenge down the road to get back into that, but for right now, he looked tremendous for what we were doing."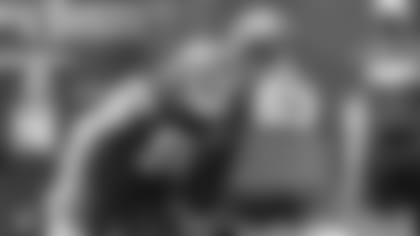 It wasn't just the draft picks impressing out there, either. The camp mainly consisted of undrafted players, after all, including a local product in former Kansas State wide receiver and Overland Park native Dalton Schoen. An undrafted free agent a year ago, Schoen signed a reserve/futures contract with the Chiefs back in February.
"I thought the weekend went really well. It felt great to be back out in a full, live practice setting and to finally go out and run the routes I've been learning virtually for a few weeks now," Schoen said. "Being from Kansas City and being close to K-State, it's a dream come true."
Schoen's comments really echo how meaningful this camp was, too. These weren't padded practices like one may see at training camp, but aside from the critical building blocks that this past weekend helped construct, it was also simply an opportunity for all 29 participants – from the highly-drafted to tryout players - to realize a lifelong dream.
"Running out there for the first time in a Chiefs' uniform was unreal. It was kind of like a movie. I've been wishing for this movie for my whole life, and for it to actually happen and come true, it's just crazy. You really can't describe it," said rookie wide receiver Cornell Powell, who the Chiefs drafted in the fifth round. "At the end of the day though, when the whistle blew, it was only football…I really feel like just being here is a blessing, and I'm ready to work."
Powell and the rest of the Chiefs' newest players began that work last weekend, setting the stage for the first round of Organized Team Activities (OTAs) alongside the veteran players next week.