2:30 p.m. - Parking Lots Open
4:30 p.m. - Scout Investments Club Level Open
5:30 p.m. - All Stadium Gates Open
---
Theme: Chiefs Charity Game
Parade: Begins at 5:45 p.m. at Gate D
Anthem: U.S. Navy Southeast Jazz & Brass Band
First Pass: The Children's Place
Drum: The Children's Place
Halftime: Spirit Day Performance
---
Modifications were made to the parking process prior to the 2014 Chiefs season and will remain in place for the upcoming season.  Key points to remember are as follows:
Counter-Clockwise Traffic: Guests will travel counter-clockwise once inside the Truman Sports Complex and will be directed to park in the nearest lot based on parking pass. Click here for a map of the complex.
Prepaid Only Gate: Gate 5 will only be accessible for fans who have a prepaid parking pass.
Bus Parking: Fans with a Class A or C Bus or RV require a Bus/RV pass and will park on Dubiner Circle behind Kauffman Stadium.
Parking Guide: For additional information about gameday parking and directions, please click here.
Please review the following recommendations and alerts to assist with your travel to the Truman Sports Complex:
I-435 Exit 63C is a two lane exit.  Guests taking this exit are encouraged to utilize the two right lanes to expedite the flow of traffic.
Construction Alert: Fans traveling to Gates 6 or 7 via Stadium Drive may experience delays due to construction.  Stadium Drive will be reduced to two lanes which will impact those traveling this route.  We encourage fans to arrive early.
With a 7:00 p.m. kickoff, we anticipate heavy rush hour traffic around the complex after 5:00 p.m.  We encourage fans to arrive early and enjoy the tailgating tradition to avoid traffic delays.
Fans are encouraged to prepay for parking to expedite their entry into the Truman Sports Complex.
Season parking passes are still available:
Gold: $450 ($50 per game)
Red: $288 ($32 per game)
General: $243 ($27 per game)
General parking on gameday is $30 cash at the gate or $27 in advance.  Click here to purchase. *Ticketmaster fees apply. *

---
To maintain the integrity of the Scout Investments Club Level, ticketed guests will need to have their ticket scanned to gain access onto the level. For guests that choose to exit the club, but remain inside the stadium, tickets will need to be scanned upon exit and will then need to be rescanned when reentering the club. To expedite the process, please make sure to have your tickets out and ready to be scanned.
---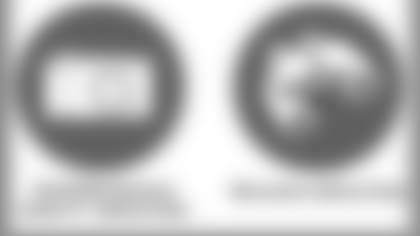 Clear Bag Policy: Bags that are clear and do not exceed 12" x 6" x 12" are permitted.  Small clutch purses that do not exceed 4.5" x 6.5 are also permitted.
Banners and Signs: Banners and signs larger than 3'x5' are prohibited.
Selfie Sticks:All selfie sticks are prohibited.
Security Procedures: Guests will be subject to security screening which includes wanding.
Click here to review more information about these policies including the Fan Code of Conduct.
---
Merchandise: Gear up for the season with the latest apparel at the Chiefs Pro Shop which will open on gameday at 2:30 p.m. Visit shop.chiefs.com to check out the newest gear and for store hours.
Wi-Fi: Connect to "Arrowhead Wi-Fi" via your mobile device's Wi-Fi settings. No password is required. Click here to review the terms of use.
Chiefs Mobile: Once connected to "Arrowhead Wi-Fi" enhance your gameday experience with the Chiefs Mobile app featuring exclusive in-stadium access to NFL RedZone, live video feeds, video highlights, replays from every drive and much more.
Chiefs Kingdom Rewards: Have your rewards account setup on the Chiefs Mobile app prior to the game. Additional point earning opportunities may pop up.
50/50 Raffle: Each home game the Hunt Family Foundation hosts a 50/50 Raffle where one lucky fan will go home with half of the net proceeds. This week's beneficiary is The Children's Place. Click here for more information.  
---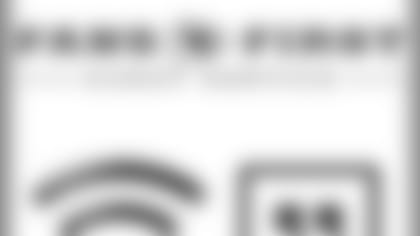 Event Day Guest Service Beginning at 8:30 a.m.:
Visit: Concierge desks throughout the Scout Investments Club Level  (beginning at 4:30 p.m.)