Less than one year after Curley Culp was inducted into the Pro Football Hall of Fame in Canton, the former Chiefs defensive tackle again will walk onto a big stage, this time to announce the Chiefs 2014 third-round draft pick.
"I'm looking forward to the experience," Culp said. "I never have participated in the draft before, so it's going to be kind of neat to do that."
Culp, who was part of the Pro Football Hall of Fame's 2013 Class that was inducted on August 3rd, described what life has been like, since his big day.
"It's been a whirlwind," Culp said. "It was great excitement to get to Canton and to be a part of all of that. I'm just enjoying the journey. It continues to be a wonderful opportunity to do some things and I wouldn't have this experience, without a lot of help from several individuals, including family members, coaches, friends and other players."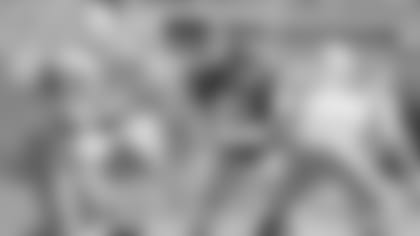 Looking ahead to the 2014 Chiefs season, Culp expects the team to again be competitive.
"This coming year, because they won a lot of games last year, their schedule is going to be a little more difficult," Culp said. "I think they've got a good nucleus and I think they'll get some help in the draft and that will help them, moving forward."
Before the conversation ended, I asked the Hall of Famer who he would choose with the team's 87th-overall pick.
"I would pick the best athlete available," Culp said.