They rolled in as dawn crept over the horizon. It was early, but this group was wide awake.
Some of the riders pumped their fists in excitement as the team of bicyclists peddled their way into the Arrowhead Stadium parking lot.
A journey that began in the Rocky Mountains had found its resolution, and yet another leg of the nearly 3,000-mile "Coast 2 Coast 4 Cancer Ride" was complete.
This was Day 13 of a 21-day trek that began on the shores of Oregon, with relay teams of riders carrying the hope of defeating cancer on their shoulders for hundreds of miles at a time.
The cross-country migration, which will end in New Jersey on Sept. 25, is set to raise over a million dollars for the V-Foundation for Cancer Research - a top-rated cancer research charity founded by ESPN.
And on this brisk morning at Arrowhead, one team handed the baton off to another.
"I'm riding in memory of my mother, who passed away from leukemia, and for myself – I was diagnosed with melanoma – but most importantly, I'm riding in honor of [all] cancer patients," said Julie Haag, a Kansas City native whose portion of the relay began on Monday. "People don't sign up to be diagnosed with cancer, and this is one way that I could push myself further than I ever have for an incredible cause."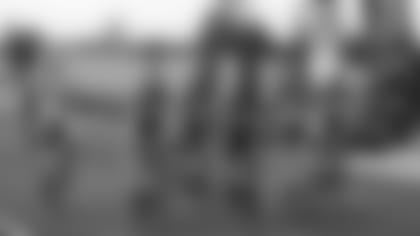 This marks the fifth-consecutive year for the bike ride, which is operated by Bristol-Myers Squibb. Each of the 109 riders participating in the trek, many of whom are cancer survivors themselves, are employees of the New York-based pharmaceutical company.
"It is so inspirational to meet each of the riders and to hear about their stories," said Dr. Tara Lin, a cancer researcher at the University of Kansas Cancer Center who attended the sendoff. "Some of them are cancer survivors themselves and some have family members affected by cancer, so just to see how dedicated and devoted they are to this mission helps inspire me to keep doing what we're doing."
That mission – an eventual victory in the battle with cancer – is moving towards a breakthrough with every mile covered by the riders.
"Bristol-Myers Squibb is matching up to $500,000 that's raised by the riders, and they've already exceeded their goal, so we know that they're going to raise at least a million dollars," said Norm Bowling, Chief Revenue Officer of the V-Foundation. "Those funds are going to the V-Foundation and they'll be awarded as grants around the country for cancer research projects."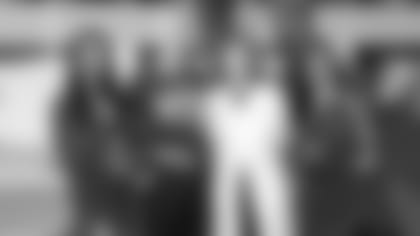 It's the kind of collaboration that can make a difference in the fight against cancer, and this month's bike ride across the country has the same goal in mind.
"Cancer research is the only way that new discoveries get from the laboratory to our patients," Lin explained. "That translational piece really takes clinical medical trials, where patients sign up and agree to take new treatments so that we can understand how they work. The money that's being raised through the bike ride helps to fund that translational research."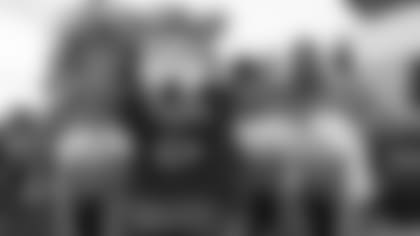 Research that could one day alter the way cancer is treated and ultimately save lives - making the journey for riders like Haag all the more worth it.
"All of us have shirts with who we're riding for written on our backs, and in those times that I'm really tired or need a break, looking at those names will help me focus," Haag said. "Thinking of my mother and all my friends and family that have been impacted by cancer…that'll help me get through it."
To learn more about the V-Foundation, click here, and for more on the University of Kansas Cancer Center, click here.
On Monday, September 17, cyclists from Bristol-Meyers Squibb made a stop at Arrowhead Stadium on part of their three week journey cycling from coast to coast across the country to raise funds for cancer research.