The Signing Bonus program's deadline is just a few days away. Some lucky Season Ticket Members (STMs) have already won great prizes, including a trip to the Pro Bowl, a private suite for a 2015 game, Scout Investment Club Level passes and more.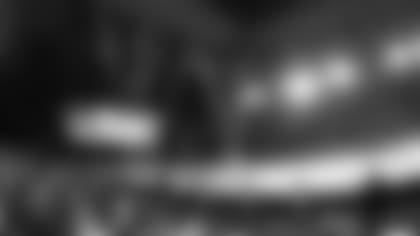 The Singing Bonus allows STMs who renew their tickets to be entered into a drawing to receive prizes, such as tickets to the Super Bowl, a signed jersey or catch the Chiefs take on the Lions in London.
The organization wants to recognize the dedication, loyalty and support of STMs and offer a chance to be rewarded for renewing their memberships.
Recently, Adam Van Meter, STM since 2002, renewed his tickets and won the opportunity to attend the Chiefs Alumni dinner for himself and one guest.
"At first, when they told me I won, I was too shocked to be excited," Van Meter said. "Once I received the email, I was pumped that it was true and excited for the opportunity. I think this is a great chance to be with the players and coaches without the massive crowds. Plus, it will be memories that will last a lifetime."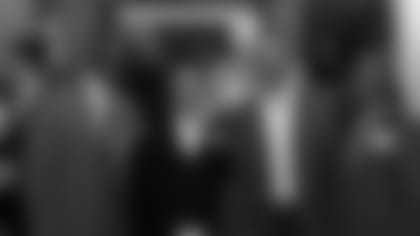 Van Meter will be bringing his wife along to the dinner, but said there is already a list of friends who are on the backup list just in case she can't make it.
Another lucky STM was Josh Smith, STM since 1992, who won a private suite for a select game in 2015.
"It sounds like it will be a great opportunity and we're excited about it," Smith said. "The chiefs have done a great job of providing rewards to STMs and this signing bonus program is just another great way they have rewarded STMs. I would certainly recommend people to renew early."
Jim Wall, STM since 2004, renewed his tickets early and won lunch with Chiefs president Mark Donovan.
"My wife and I are excited for the opportunity," Wall explained. "It will be interesting to gain insight into the Chiefs organization. We were really surprised and excited when we found out we won. We are regularly impressed that the Chiefs recognize us with rewards such as this."
There are still a few prizes left, so be sure to renew before February 17th and join us in the 2015 season.
"I would highly recommend renewing your tickets early to receive great prizes," Van Meter noted. "Other great opportunities are still available and STMs should take advantage of it while they can. You snooze, you lose!"