On Saturday, Kansas City Chiefs linebacker Derrick Johnson will be inducted into the Texas High School Football Hall of Fame.
Johnson, a former standout at Waco High School, joins former Chicago Bears perennial All-Pro linebacker Mike Singletary and six others into the 2015 Hall of Fame class.
"It's a big accomplishment to be named among the greats," Johnson said on Thursday, "especially with the legends in the state of Texas, where high school football is so big.
"When you get an award like that, you can't say you did it all yourself. Football is a team sport and life is a team sport. My mom and brothers played a big part in my success, both on and off the field."
For Johnson, the fact that he had an older brother, Dwight, who played college football at Baylor and then spent time with the Philadelphia Eagles, New York Giants and New England Patriots, pushed him to where he is today.
"It helped me a lot," Johnson said. "He was somebody I looked up to and seeing what he did influenced what I did. He was a person who always did the right thing when he had a little brother watching."
Another major influencer on Johnson's career was his high school coach, Johnny Tusa, whom Johnson is still in contact with today and who recently spoke on what he remembers about Johnson when he first met him back in 1997, via the Waco Tribune.
"He was tall and lanky, maybe 175 to 180 pounds at the time," said Tusa, now the athletic director for Waco ISD. "But the thing you really couldn't help but notice was the unbelievable instincts he had. Hoo-boy, he was fast. When Derrick wanted to get from point A to point B, it was sudden."
Johnson spoke of Tusa on how he helped push him as a young player back in Texas.
"(Coach Tusa) always set a high standard for us," Johnson explained. "He always corrected us on the little things and was like a second father to us at the same time, making sure we did the right things on and off the field.
"There was nothing like being a Waco High School Lion with coach Tusa lining up with us, making sure we showed up and showed out all the time."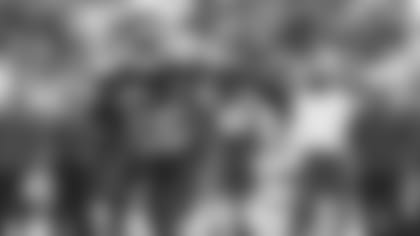 Johnson obviously showed out plenty with the Lions—racking up 170 tackles as a senior. But there was one game against East Texas' John Tyler High School that still stands out to Johnson to this day.
It was a 30-tackle performance in the Texas 5A state playoff game in 2000.
"John Tyler was a tough team," Johnson said. "East Texas—it's kind of like the hardcore football towns. They pride themselves on running the football.
"That day they went up against a person that's running to sideline to sideline and had just as much pride in stopping them."
Johnson took that same pride to the University of Texas, where he became a two-time All-American linebacker and won both the Dick Butkus and Bronko Nagurski Awards as a senior in 2004.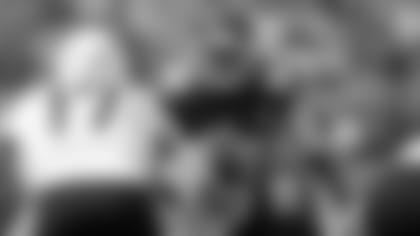 He was the Chiefs' first-round pick in 2005 and has been a leader for the organization since he first stepped foot into the offices at One Arrowhead Drive more than a decade ago.
Johnson currently sits 19 tackles shy of becoming the Chiefs' all-time leader in that category.
He's a three-time Pro Bowler (2011-13) and is coming back from a season-ending injury suffered in the Week 1 loss to the Tennessee Titans last year.
Johnson says he feels as good as he has in years and can't wait to get back on the field with his teammates.
But before he does that, he'll be honored on Saturday as he's enshrined with the best high school football players to ever compete in the state of Texas.
"It means a lot," Johnson said of the honor. "It lets you know all the work you've done is not in vain—that somebody's watching.
"If I can help the younger generation see how my career has gone from high school, to college to the pros and that hard work always pays off—that's my message."
* The video included in this article is an excerpt of a Chiefs Kingdom episode on Derrick Johnson that's coming soon from the award-winning 65 Toss Power Trap Productions.
Top shots of the Chiefs LB, Derrick Johnson from the 2013 season.