The Kansas City Chiefs arrived at Qualcomm Stadium to close out their regular season against the San Diego Chargers. All week long, Chiefs head coach Andy Reid said he would mix and match his guys in practice and later decide who will sit and who will start for his team. Before Sunday's kickoff, the Chiefs inactive list included QB Alex Smith, RB Jamaal Charles, LB Derrick Johnson, T Branden Albert, WR Dwayne Bowe, LB Tamba Hali and DT Dontari Poe.
Chiefs QB Chase Daniel got the start and led his team right down the field on the game's opening drive, which included a heavy dose of RB Knile Davis, who capped off the drive with a 17-yard TD run. KC 7 SD 0.
"The o-line had it blocked up really good," Davis said of the score. "I was patient and hit the hole and that was pretty much it.
Scoring Drive: 5 plays, 80 yards in 1:57, ending with the K. Davis 17-yardTD run.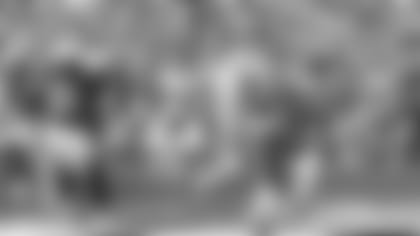 The Chargers offense answered on its opening drive, thanks to a 44-yard run by Chargers RB Ryan Mathews, followed later by a 22-yard TD pass from Chargers QB Philip Rivers to TE Ladarius Green.KC 7 SD 7.
Scoring Drive: 5 plays, 78 yards in 2:26, ending with the 22-yard TD reception by Green.
The Chiefs punted on their next drive, but CB Ron Parker, who started for Sean Smith, picked off Rivers' pass attempt to Chargers WR Keenan Allen, giving the ball right back to KC's offense. Coach Reid's offense took advantage of the turnover, when Chase found Chiefs WR Dexter McCluster for the two-yard TD pass.KC 14 SD 7.
"It's a running and gunning system – a timing system," McCluster said of coach Reid's offense. "If you are in the right place at the right time, good things will happen."
Scoring Drive: 6 plays, 23 yards in 2:43, ending with a two-yard TD pass to McCluster.
The Chargers offense responded with a scoring drive that lasted 10 plays, covered 80 yards in 5:11, ending with the four-yard TD pass from Rivers to Chargers TE Antonio Gates. KC 14 SD 14.
The game's next two drives resulted in punts, before the Chiefs offense took over on their own 14-yard line.
The Chiefs used the running ability of Knile Davis and Chase Daniel to move into Chargers territory. Daniel busted off a 29-yard run, followed later by a nine-yard gain. Meanwhile, Knile added an 18-yard run as he bounced off Chargers defenders, giving the Chiefs a first down. Daniel then went to McCluster for a gain of 12 yards, after Dex leaped over a Chargers defender for a first down. Three plays later, Knile capped off the impressive drive with a two-yard TD run.
"I just run hard and angry," Davis said. "That's my mindset that I can't be brought down and that's how I run. You have to run with a chip on your shoulder; that's football."
Scoring Drive: 11 plays, 86 yards in 5:57, ending with the Davis 2-yard TD run. KC 21 SD 14.
The Chiefs defense used the momentum from the offense, forcing the Chargers to punt, after a three-and-out, helped by a sack of Rivers by Chiefs LB Frank Zombo.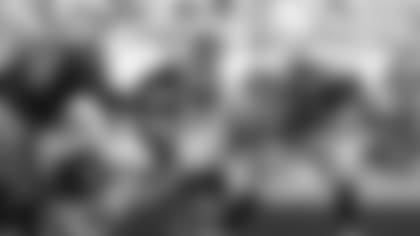 The Chiefs ran one play, before the second quarter ended. KC 21 SD 14.
The second half began with three punts, the third was returned by Dex for 32 yards to the Chargers 35-yard line. Later, facing a third-and-nine, Chase went to Chiefs WR A.J. Jenkins, who drew an illegal contact penalty by the Chargers for a first down. However, San Diego's defense later forced Chiefs K Ryan Succop to come on for a 46-yard FG attempt; he split the uprights. KC 24 SD 14.
Scoring Drive: 6 plays, 7 yards in 2:17, ending with the 46-yard FG by Succop.
The Chiefs forced another Chargers punt, following a pass breakup by Ron Parker on third down.
The Chiefs were forced to punt on their next drive, when the Chargers began from their 31-yard line. 
Near the end of the third quarter, Philip Rivers went to Chargers RB Danny Woodhead for an eight-yard gain, good for a first down.
The Chargers opened the fourth quarter with a 15-yard gain by Chargers WR Eddie Royal, followed later by a 20-yard gain by Mathews. On second-and-eight, Rivers went to Keenan Allen in the end zone, but Chiefs CB Marcus Cooper broke up the pass.
Following a Chiefs holding penalty, San Diego had the ball first-and-goal from the eight-yard line, when Mathews gained two yards. On second-and-goal from the six-yard line, Rivers went to Royal for the score.
Scoring Drive: 10 plays, 69 yards in 4:29, ending with the six-yard TD pass to Royal. KC 24 SD 21.
The Chiefs were forced to punt on their next drive, when the Chargers offense took over on its 30-yard line.
Rivers went to Woodhead for nine yards, followed by a seven-yard run by Mathews. Rivers' next pass attempt was knocked down, leading to a second-and-ten, when Rivers connected with Allen for eight yards. Facing third-and-two, Rivers went back to Allen for a gain of 38 yards. The Chiefs defense held strong, during the next three plays, forcing a 22-yard FG attempt and make by Chargers K Nick Novak.
Scoring Drive: 9 plays, 66 yards, 4:16, ending with a 22-yard FG by Novak. KC 24 SD 24.
Chase Daniel went right to the air, completing a 14-yard strike to Dex, followed by an 11-yard gain to Chiefs TE Sean McGrath. The lasers from Chase continued, when he found Chiefs WR Junior Hemingway for a 24-yard gain.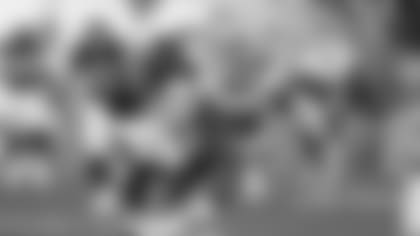 The Chiefs gave the ball to Knile Davis for two carries, totaling seven yards and then went to RB Cyrus Gray, who took the direct snap, carrying it three yards for a first down. Davis took another carry right up the middle for a gain of one yard, before the Chargers called used their final timeout. Facing a third-and-eleven, Knile was stopped for a loss of one yard, followed by a Chiefs timeout.
Staring at fourth-and-twelve, from the SD 23-yard line, Chiefs K Ryan Succop came on for the 41-yard FG attempt, which missed to the right. 
The Chargers ran one play, before the fourth quarter ended.
The Chargers won the coin toss and received the overtime kickoff, which resulted in a touchback.
After a Rivers-to-Gates reception for five yards, the Chargers were flagged for holding. Facing third-and-fifteen, Rivers went to Allen for 13, followed by an incomplete pass attempt to Gates. In punt formation, the Chargers faked the punt and Chargers FS Eric Weddle ran for the first down. What looked to be a forced fumble on the play, returned for a TD by Cyrus Gray, was ruled by the referees that Weddle's progress was stopped. After the first down, the Chargers moved into Chiefs territory, where they later faced a third-and-three from the Chiefs 16-yard line. Chiefs CB Dunta Robinson stopped Eddie Royal for a two-yard loss, leading to a 36-yard FG by Chargers K Nick Novak. SD 27 KC 24
Cyrus Gray described the fourth-down play, following the game.
"He never touched the ground and I stripped the ball out," Gray said. "They never blew a whistle or anything and I thought I won the game for the team, but it didn't go that way and they got the first down."
Scoring Drive: 16 plays, 62 yards in 9:30, ending with a 36-yard FG by Novak. SD 27 KC 24
Needing a touchdown to win the game, Chase Daniel and the Chiefs offense came onto the field, where after a short reception by Chiefs TE Richard Gordon, Daniel went to Dex for 28 yards. 4:27 remained in overtime, when the Chiefs faced second-and-eight, from the SD 41-yard line. Daniel attempted to go to Jenkins, before illegal contact was called against the Chargers, giving the Chiefs a first down. Knile Davis was stopped for a five-yard loss and then Daniel's pass for Jenkins was incomplete, leading to a third-and-fifteen. With the crowd roaring, Daniel went back to Jenkins, but the pass was broken up by Chargers S Jahleel Addae.
Now facing fourth-and fifteen, Daniel's pass Jenkins fell incomplete, giving the Chargers a 27-24 win. 
Following the game, coach Reid evaluated his team's performance.
The Chiefs finished the 2013 regular season at 11-5 and will travel to Indianapolis next week to face the Colts on Saturday, with a 3:35 p.m. CT kickoff.