The Kansas City Chiefs avoided the steady rain by practicing inside the University of Kansas Hospital Training Complex on Thursday. The consistently-quick pace to the team's practices throughout the previous OTA sessions has become commonplace and remained the same during today's workout.
Following practice, Chiefs QB Alex Smith evaluated the day.
"I thought today was a great step," Smith said. "I think we're improving in a lot of areas; I thought our tempo was great today, in-and-out of the huddle, at the line of scrimmage, guys playing with a sense of urgency; I thought that was much improved. Obviously, we still have some things that need to be cleaned up here and there, in execution and things like that, but overall I thought it was a good day, a better day from yesterday."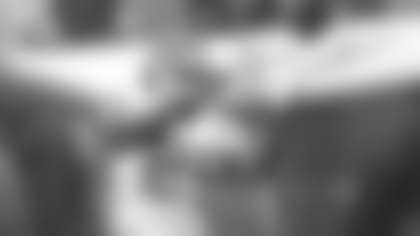 If there was a "play of the day," Smith's vote is for the one-handed reception made by his Pro Bowl RB Jamaal Charles.
"Yeah, I think so," Smith said.
"That's the one that jumped out at me. He caught it over the shoulder, one-handed grab and then the speed to house it; it was just a great play, especially for a back, running a route on the field and making a catch like that was an awesome play."
Chiefs offensive coordinator Doug Pederson addressed the media after practice and spoke to Jamaal's versatility out of the backfield.
"I think you can use him more in the passing game," Pederson said.
"You've seen him sprint out of the single receiver and he'll come out of the backfield. He's a guy that needs to move around and you can put in different positions, motion out of the back, shift him from the backfield. He catches the ball so well that, you have to take advantage of that offensively."
Chiefs LB Derrick Johnson can personally testify about Jamaal's pass-catching ability.
"That was an amazing catch." Johnson said of Charles' one-handed grab.
"Jamaal never surprises me with what he does; he's a guy that's probably our best player on the team. We expect him to make those plays, but we're still wowed when he makes them."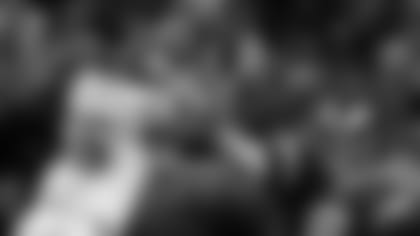 DJ also evaluated the team's defensive performance from Thursday's practice.
"Seemed like we ran around a little bit better today, getting a grasp of the defense," Johnson said.
"We're swarming, looking good; we still don't have pads on, but we're doing pretty good right now."
Chiefs S Quintin Demps also liked the team's defensive effort.
"Today's practice was pretty good," Demps said. "We've been getting better every day. I'm getting more and more comfortable; the playbook is coming to me, I'm adapting. Five days in, I've seen everything I can see. I think we're young, talented and a bunch of playmakers."
The Chiefs continue with practice on Friday at 11:20 AM CDT, before three final workouts next week.
Footnote - Chiefs LT Branden Albert, CB Brandon Flowers and WR Jon Baldwin each missed practice Thursday, due to illness.