As far as the defensive line of the Kansas City Chiefs goes, the 2016 campaign was supposed to be the year of the "3 Amigos," the self-dubbed nickname of returning stars and close friends Dontari Poe, Allen Bailey and Jaye Howard.
But predicting life isn't easy—and, in the realm of football, predicting injuries is near impossible.
Bailey tore his right pectoral muscle in the Chiefs' Week 6 win against the Raiders. Three weeks later, Howard injured his hip, and he wouldn't play again the rest of the season.
The Chiefs D-line was thus forced to play from Week 9 forward without the duo's nine combined years of experience, Poe the lone staple.
To his left, Poe sometimes saw Rakeem Nunez-Roches, a 2015 Chiefs draftee who had been released in September before being reactivated in October. Other times, it was journeyman veteran Kendall Reyes.
To his right, he saw a rookie in Chris Jones.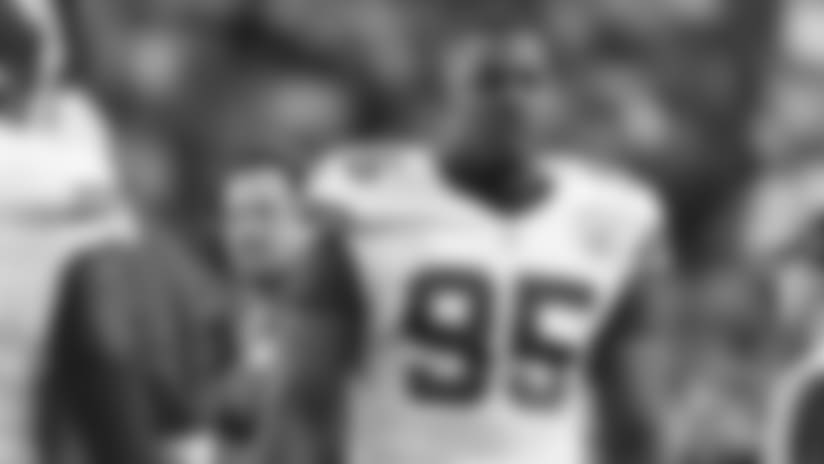 "It's been different because of the guys that we lost," Poe said, describing how the season has been for him Tuesday morning. "I feel like they were real good players for us that we did lose, but at the same time, Bob (Sutton) and (defensive line) coach Britt (Reid) did a good job of just placing those guys in there, being patient with them and staying on them, so they could get to the point that they're at now, which is, I think playing real well."
"No player came on stronger over the second half of the season than the Chiefs' second-rounder," the website's senior analyst, Mike Renner, wrote. "From Week 9 and on, only Rams DT Aaron Donald earned a higher pass-rushing grade than Jones among interior players. For the season, his 9.4 pass-rushing productivity mark was fifth best among starters on the interior. Jones is also the poster boy for why stats don't tell the whole story—he only had two sacks and 22 tackles all season long, but his down-to-down disruption is already superb."
Poe, who has served as a mentor for the rookie all season, explained he was impressed with how far Jones had come since the beginning of training camp.
"He's always been a good player, but just getting to know the defense, it's a big change for him," Poe said. "It's just him playing instead of thinking so much. He's just out there, reacting and playing football."
The personality Jones has brought to the room has been a refreshing one, too.
"A lot of times in an NFL locker room guys will change who they are and be cool, but Chris is Chris. I like that about him a lot," Poe said. "He's just goofy as hell. No matter what he is, he's being him, so that's always a good thing."
Goofy off the field, one of the game's most effective on.
Perhaps there's a fourth amigo in store for 2017.