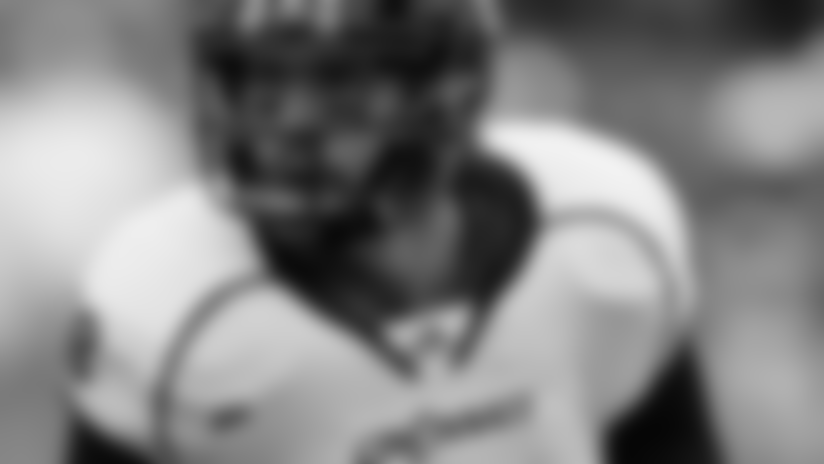 The Kansas City Chiefs were patient during the second day of the 2013 NFL Draft. The team was without a second-round pick, traded away to the San Francisco 49ers as part of the deal that sent us our franchise QB, Alex Smith.
Not having a pick in the second round didn't mean the team was playing the classic game of hurry up and wait, instead, the club continued to strategically plot its third-round picks, Cincinnati Bearcats TE Travis Kelce (34th overall) and Arkansas Razorbacks RB Knile Davis (96th overall - compensatory pick).
"We had a pretty good day," Chiefs GM John Dorsey said. "Both of these players that we acquired help us in terms of beginning what we call "add some depth". We have begun to address what we think are positions of need and depth and these players happen to be guys who can do something with the ball in their hands. With the exception of  Eric (Fisher), the two skilled guys, they have the chance to be real players."
Chiefs head coach Andy Reid was already familiar with Travis Kelce after coaching his brother Jason Kelce in Philadelphia. The younger Kelce plays physical and with a lot of emotion, reminding coach Reid of another TE in the league.
"When you watch him, I think you would probably think more (Jeremy) Shockey," coach Reid said. "He's not as big as Gronk (Rob Gronkowski), so he's more on the Shockey mode. He plays with that emotion. He shows his emotion during the game."
Jason Kelce has shared plenty about coach Reid with his younger brother.
"One, that he was great guy and a great coach and that he is going to hold you accountable and I love that about coaches," Travis Kelce admitted. "I'm more than happy and more than fortunate enough to have a guy like coach Reid ahead of us and kind of coach me up and get me going in the right direction."
Coach Reid also sees a lot of potential in RB Knile Davis, including his strength and speed.
"It gives you a threat, very similar to (Jamaal) Charles, that when he touches the football, he can go the distance. You're talking about a kid that his slowest time is a 4.35, so I mean, he can skedaddle and he's 230 pounds; this is a pretty impressive kid and he's a great kid on top of that."
Davis was quick to admit how he felt when he received the call from the Chiefs.
"I was nervous," Davis said. "I was hoping that I got called today, but I had no idea it was going to be Kansas City and I'm just grateful and blessed and honored to be a Chief."
Drafting Kelce and Davis not only added depth to the Chiefs roster but also competition for playing time, which was part of the plan.
"I try to bring in competition," coach Reid said. "I think that brings out the best in everybody and that's what we are attempting to do. John Dorsey believes in that and that's the way he has approached it. I mentioned that we were going to trust the (draft) board and so far that's what we have done. I mean John has stuck to that thing and these were guys that were sitting at the top of where we were picking at that particular time and he took them."
The Chiefs are scheduled to continue the third and final day of the draft, shortly after 11:00 a.m. today, beginning with the second pick of the fourth round (99th overall).
Kansas City is slated to choose again in the fifth round (134th overall), followed by two sixth-round picks (170th and 204th overall - compensatory) and one final pick in the seventh round (207th overall).