Less than one year ago, the Kansas City Chiefs selected Princeton DE Mike Catapano with their 207th-overall pick of the 2013 NFL Draft. After the selection, Chiefs general manager John Dorsey shared what the rookie would bring to the team.
"Everybody knows he was the Defensive Player of the Year in the Ivy League," Dorsey said. "What separates him is his intestinal fortitude, his drive, and his effort. When I called him up on the phone and said, 'Would you want to be the 207th pick in the NFL draft?' and he goes, 'I'm not going to let you down, Mr. Dorsey.' I mean, he's one of those guys. He's very passionate about the game. So, he's going to give you everything he's got and he's got enough size and ability to compete."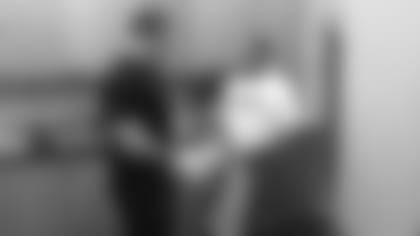 In early May, the Chiefs rookies reported to the team's practice facility, where Catapano received his helmet, shorts, shirts, cleats and gloves, marking the beginning of another chapter in the then-22-year-old's life.
"My rookie season was just the beginning," Catapano said. "It was definitely a wild ride. Coming into a new city and coming from a small program to the NFL, there were a lot of changes going on, but at the end of the day, I just wanted to go out there and show people what I could do, that I belonged in the NFL and that I belonged here in Kansas City, playing for the Kansas City Chiefs. I'm always the guy that sets the goal, sets the next step very quickly, so now that I'm here and this is where I wanted to be, now, I'm not anywhere near being satisfied. So now, it's onto the next step and that's becoming a dominant player for this team."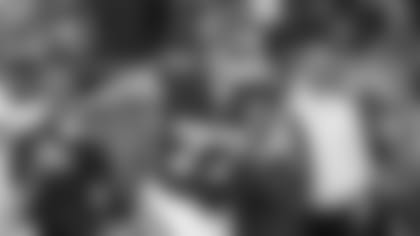 A three-time All-Ivy honoree and a two-year co-captain in four years at Princeton (2009-12), who recorded 145 tackles (60 solo), 29 TFLs, 19 sacks, four forced fumbles, two fumble recoveries and 13 pass breakups, Catapano still knew he'd have to overcome the 'small-school stereotype'.
"It's just not something you let get in your head," Catapano said. "It kind of came natural to me, because my whole life, people were trying to tell me that things weren't possible. My family and I, we have always just put our heads down and just did our thing. What I always say, and kind of a trademark saying, is just to control the 'controllables'. So, everything that people say or whatever it is, that's not in your control, so you don't worry about that. You control what you can control and I control my work ethic. I control my technique. I control my film study. I control my nutrition. I control all of that stuff, so that my performance on the field is something I could control and that's what I focused on, mentally and physically."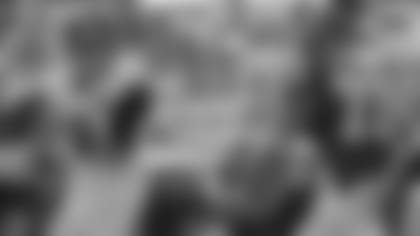 When his rookie season began, it didn't take Catapano long to showcase that 'intestinal fortitude' Dorsey referred to, posting his first-career QB pressure against the Jaguars in Week 1. In 2013, Catapano saw action in 15 contests on special teams and seven games on defense, missing just one game with an ankle injury, registering three tackles (two solo), including one for loss, three QB pressures and one sack.
When the season ended, Catapano's motor didn't quit running. "He's been here day in and day out," Dorsey said. "He's been working his butt off. The guy is driven. He's one of those relentless warriors you want on your team. I'm excited to see him contribute as we go forward here in the second season for him. I've always said all along that those guys make the greatest strides in year one to year two, and I can see great strides coming from Catapano."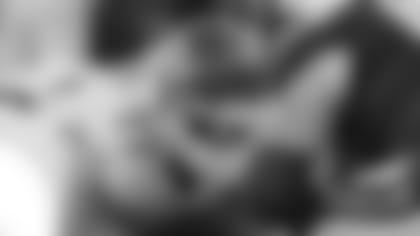 The thoughts of Dorsey, as well as Chiefs head coach Andy Reid, who said Catapano is "a good, solid football player, who's very solid, very intense and loves to play", continue to fuel his tireless work ethic.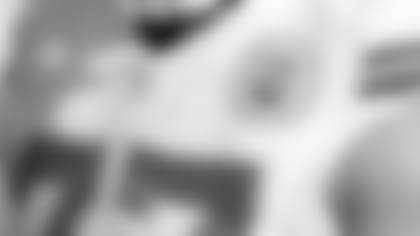 "It's very reassuring," Catapano said of the compliments by the Chiefs brass. "I think it's a very unique relationship that the administration has with the players. It's great to know that they believe in me and that's why they wanted me here. So, I'm just ready to put it all on the line for them and for the city and to show everybody in Kansas City what I can do."
Chiefs fans are anxiously waiting to watch Catapano's hard work pay off, not only this season, but for years to come.
Did You Know: Mike Catapano
• Was a four-year letterman in football and a two-year letterman in lacrosse at Chaminade High School.
• Earned a spot on the New York all-star team and earned all-league honors as a senior while, serving as a team captain.
• Played fullback and linebacker, while helping the team to two undefeated seasons.
Click here for the best pictures of Catapano's 2013 season.