The 2013 NFL Draft Spotlight series continues, as we preview one pro prospect per day, right up until the start of the draft, April 25-27. However, none of the reports in this series are indicative of who the Kansas City Chiefs plan to draft, with any of their currently-owned eight picks.
Barkevious Mingo began playing football during his junior year of high school, to gain size for basketball. The move has paid off for the former LSU star, as he prepares for life in the NFL. However, the path to the draft is not without its peaks and valleys.
"NFL teams were disappointed in Mingo's play last season, but his combine workout underscores why he's so highly ranked," wrote USA Today Sports Tony Pauline.
"During drills, he displayed his athleticism and quickly moved around the field, practicing with balance and flexibility. Mingo was run through a battery of linebacker drills, with many teams projecting him on the outside in a 3-4 alignment, and he was flawless. He effortlessly moved in reverse, displaying an ability to get depth on pass drops, then exploded up the field. Mingo has been all over draft boards the past two months, but his performance at the combine should cement him as a top-eight selection."
40-yard dash (4.58 sec)
3-Cone Drill (6.84 sec)
Vertical Jump (37.0 inches)
Broad Jump (128.0 inches)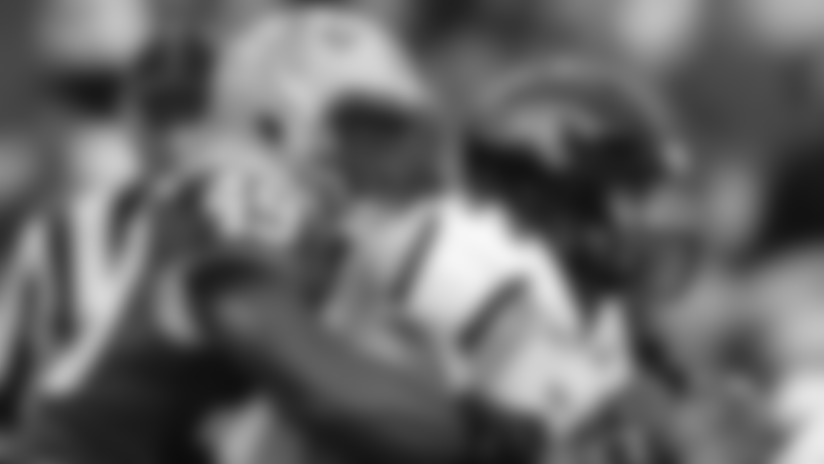 What else should you know about Barkevious?
"Mingo is athletically gifted for a long-framed defensive end," says Bleacher Report's NFL Draft lead writer Sigmund Bloom.
"His first step as he springs out of his three-point stance is sudden, and he possesses one of the best spin moves of the 2013 Draft class. He has a knack for batting down balls and disrupting passing lanes when his pass rush is thwarted. Mingo is highly aware of the flow of the action and can affect plays with second and third efforts." 
Career-Stat Line: 29 tackles for loss, 15 sacks (in 40-career games), 27 QB hurries and batted down 11 passes
During LSU's Pro Day on March 27, "Mingo refused to do the bench but was off the charts in the positional workout," according to NFL Network's Gil Brandt.
"He did drills with his hand in the ground as a defensive lineman and in space as an outside linebacker. He's in magnificent shape. He worked out for more than an hour and never broke a sweat, but there are still concerns about his strength."
Name: Barkevious Mingo
Position: DE
Height: 6'4
Weight: 241
College: LSU
Hometown: West Monroe, LA
Age: 22