The 2013 NFL Draft Spotlight series continues, as we preview one pro prospect per day, right up until the start of the draft, April 25-27. However, none of the reports in this series are indicative of who the Kansas City Chiefs plan to draft, with any of their currently-owned eight picks.
Keenan Allen didn't take long to make a name for himself at Cal, totaling 490 receiving yards and setting a school record for freshmen with 46 receptions (beating Philadelphia Eagles star receiver DeSean Jackson's 38). He also showcased his special teams skills, returning 18 kickoffs for a 22.6-yard average.
He continued his success and coaches from other schools were impressed, naming him first-team all-conference in 2011. He was among the nation's ten best in receptions (98) and receiving yards (1,343) including a 13-catch, 160-yard effort against USC.
His six TDs in 2011 increased his career-touchdown total to 11, before injuries slowed his progress in 2012.
Allen missed 2012 spring practices after having surgery on his ankle from an off-season basketball injury. Despite low numbers by his own standards, he still shined enough to be awarded as an Honorable Mention Pac-12 selection.
Keenan was unable to play in his team's final three games of 2012 because of a strained knee ligament, which also kept him from participating in drills at the 2013 NFL Scouting Combine.
Hoping to show off his route-running skills at Cal's Pro Day, his left knee wouldn't allow for it. "In warm-ups, it didn't feel too good," said Allen, according to  mercurynews.com.
What else should you know about Keenan?
His 2012 stat line: 61 receptions for 737 yards and six TDs
ALLEN'S CAREER-GAME HIGHS
Receptions: 13 (vs. USC, 2011)
Receiving Yards: 197 (at Washington, 2011)
Receiving TDs: 2 (vs. UCLA, 2012)
Long Reception: *90TD (at Washington, 2011)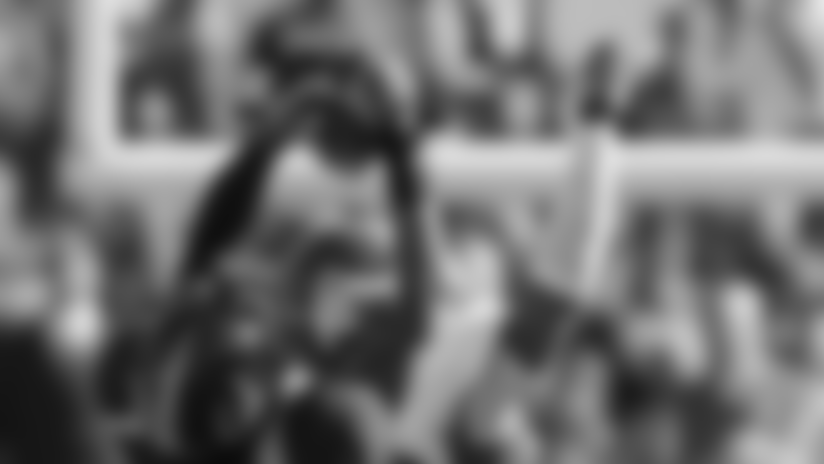 "The most polished of the receivers, the most ready to play of all of them. He will be a pretty high pick, and he should be," one NFL scout told NJ.com.
Allen has been described as running "solid slants, crossers, speed outs and vertical routes," according to NFL.com.
He is able to use his height as an advantage, winning jump balls downfield and also attacking the ball in the air.
Shows great vision and ability to make the first man miss.
"(Allen) Is quicker and more agile than his size would indicate but does not possess the elite elusiveness to consistently make defenders miss in tight quarters. Will occasionally drop catchable passes, though this typically occurs when he's in traffic and attempting to make a defender miss before securing the ball."
Name:Keenan Allen
Position: WR
Height: 6'2
Weight: 206
College: California
Hometown: Greensboro, NC
Age: 20
](http://www.kcchiefs.com/media-center/photo-gallery/A-Special-Look-at-the-Top-NFL-Draft-Prospects/ebb1532d-f4ff-4385-bbfa-f63a37434fa7 )