The 2013 NFL Draft Spotlight series continues, as we preview one pro prospect per day, right up until the start of the draft, April 25-27. However, none of the reports in this series are indicative of who the Kansas City Chiefs plan to draft, with any of their currently-owned eight picks.
Chance Warmack was made to play football. He earned playing time at guard for Alabama during his freshman year (2009) and started all 13 games at left guard the very-next season. Warmack's power and athleticism helped the Tide when back-to-back titles in 2011 and 2012.
"I just think that Chance has unique skill set and he's got really good size," Alabama head coach Nick Saban told the Associated Press.
"He's very powerful, he's athletic, he's got good feet, he can pass block and he can get moving in the run game. I think people that have his kind of balance and body control and the kind of athleticism that he has at his size are rare commodities. Everybody knows that those guys play 12, 14, 15 years. I think Chance has a chance to have that kind of career."
Combine stats:
40-yard dash (5.49 sec)
Broad Jump (110.0 inches)
What else should you know about Chance's 2012 stats? • Unanimous First Team All-American
• Allowed 3.5 sacks in 287-pass attempts
• Team-best 37 pancake blocks
• Committed two penalties in 732 snaps
• 39-career starts at left guard
• Missed seven assignments in 728 snaps this season (99.0 percent)
"Adding Warmack simply provides an immediate upgrade on the interior of your offensive line," according to Mel Kiper Jr., ESPN NFL Draft analyst.
"One of the more dominating run blockers to enter the draft in years, Warmack is what I'd call a "no excuses" addition to your team. If your running back isn't better running behind Warmack, it might be time for a new back. Warmack makes a difference."
"Due to his lack of height, Warmack may lack the position versatility of his more recognizable linemates Barrett Jones and D.J. Fluker, but he is further along in his development than Fluker and, frankly, makes more eye-popping blocks than Jones. Size means that he'll be relegated strictly to interior blocking in the NFL," according to cbssports.com's Rob Rang.
Name:Chance Warmack
Position: OG
Height:6'2
Weight:317
College:Alabama
Hometown: Atlanta, GA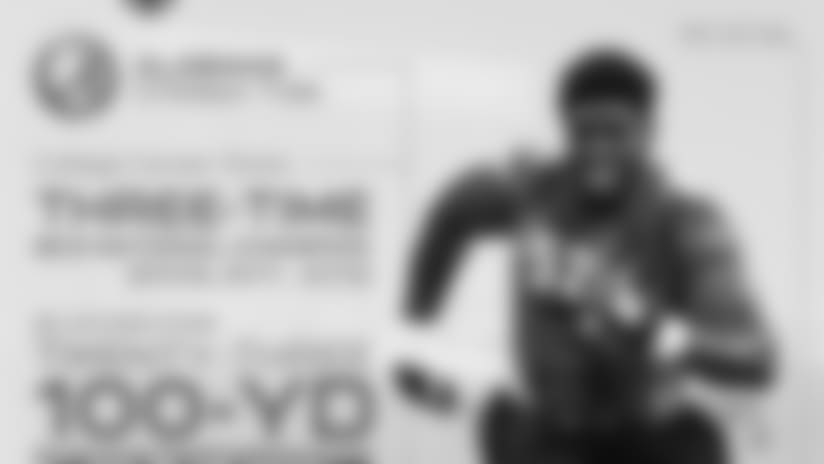 ](http://www.kcchiefs.com/media-center/photo-gallery/A-Special-Look-at-the-Top-NFL-Draft-Prospects/ebb1532d-f4ff-4385-bbfa-f63a37434fa7 )