The 2013 NFL Draft Spotlight series continues, as we preview one pro prospect per day, right up until the start of the draft, April 25-27. However, none of the reports in this series are indicative of who the Kansas City Chiefs plan to draft, with any of their currently-owned eight picks.
The last few months have been a whirlwind of highs and lows for former Notre Dame LB Manti Te'o.
During the 2012 season, the Heisman Trophy finalist registered 113 tackles on 13 starts. He also showcased his coverage skills, hauling in seven interceptions and four pass breakups. He also earned some hardware along the way, inlcuding the Nagurski Award, the Lombardi Trophy, the Bednarik Award, the Maxwell Trophy and was named the Walter Camp National Player of the Year. Te'o is the first player in college football history to have earned more than five major awards in one season.
Those were among the high points for Te'o, who also experienced some lows, including the death of his grandmother, a 42-14 loss in the BCS title game to Alabama and the girlfriend hoax scandal. Te'o says the hoax was not a reason for his admitted poor performance (10 tackles) in his final game with the Irish.
40-yard dash (4.82 sec)
Vertical Jump (33.0 inches)
Broad Jump (113.0 inches)
3-Cone Drill (7.13 sec)
20-yard shuttle (4.27 sec)
Following the Combine, Te'o said he would improve his 40-yard dash time and he did at Notre Dame's Pro Day and later turned down an invite to be at Radio City Music Hall on draft night.
What else should you know about Manti?
• 33rd unanimous All-American in Notre Dame history - 2012 Football Writers Association of America
• Te'o is Notre Dame's fourth-ever unanimous All-American linebacker
• 2012 Heisman Trophy finalist - finished second with 321 first-place votes and 1,706 points - the most ever by a defensive player in college football history
"Put all the drama, the combine 40 time and all the surrounding hoopla aside, and what you get in Te'o is a good football player," says Mel Kiper Jr., ESPN NFL Draft analyst.
"He's instinctive, makes tackles and is extremely effective when the defensive line provides coverage."
"Does not possess elite straight-line speed and may struggle to beat the NFL's faster backs to the edge," according to Rob Rang of cbssports.com.
"Was protected by an awfully talented defensive front at Notre Dame and struggled to get off blocks against Alabama when they were unable to keep blockers away from him. May have shorter than ideal arm-length, which contributed to his slipping off ballcarriers, on occasion. Regardless of the reason, Te'o played poorly in the biggest game of his life... Must reassure NFL teams in the pre-draft process that he is the man of integrity he'd been characterized as throughout his career."
Name:Manti Te'o
Position:LB
Height:6'1
Weight:241
College:Notre Dame
Hometown: Laie, HI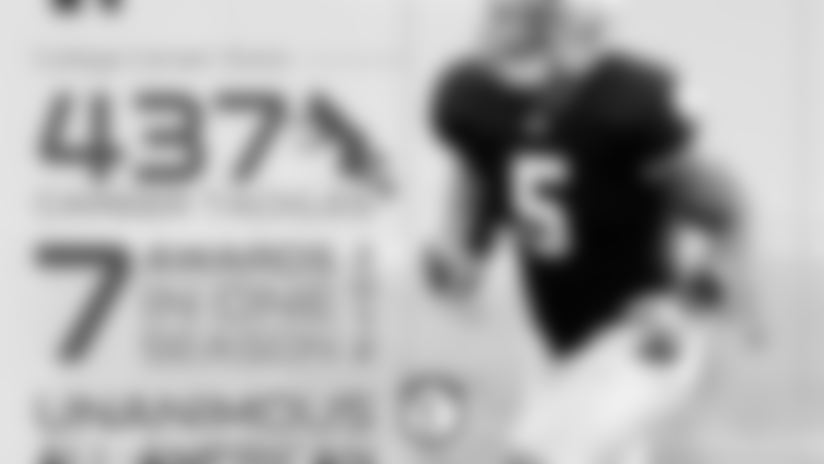 ](http://www.kcchiefs.com/media-center/photo-gallery/A-Special-Look-at-the-Top-NFL-Draft-Prospects/ebb1532d-f4ff-4385-bbfa-f63a37434fa7 )