The 2013 NFL Draft Spotlight series continues, as we preview one pro prospect per day, right up until the start of the draft, April 25-27. However, none of the reports in this series are indicative of who the Kansas City Chiefs plan to draft, with any of their currently-owned eight picks.

Montee Ball returned to play at Camp Randall Stadium after a Heisman Trophy-contending season in 2011 and faced far more than a tough Big Ten conference schedule.
Ball endured a physical assault near Madison's campus, suffering a concussion in the attack, which occurred during the summer before his senior campaign.
Showing remarkable toughness (mentally and physically), Ball was prepared by the start of the season, which was without QB Russell Wilson, who was NFL bound with the Seattle Seahawks.
Defenses keyed on stopping Ball and Wisconsin fell short in two of its five first games. The second half of the season was a different story for Montee, who finished the regular season with 356 carries for 1,830 yards and 22 TDs, earning First-Team All-American honors and the Doak Walker trophy, awarded to the nation's best running back.
He closed out his Badgers career with 24 carries for 100 yards and one TD, during the 20-14 loss to the Stanford Cardinal in the Rose Bowl. He added one reception for seven yards in the loss. Ball left Wisconsin on a high note, the NCAA record holder for most career TDs (83).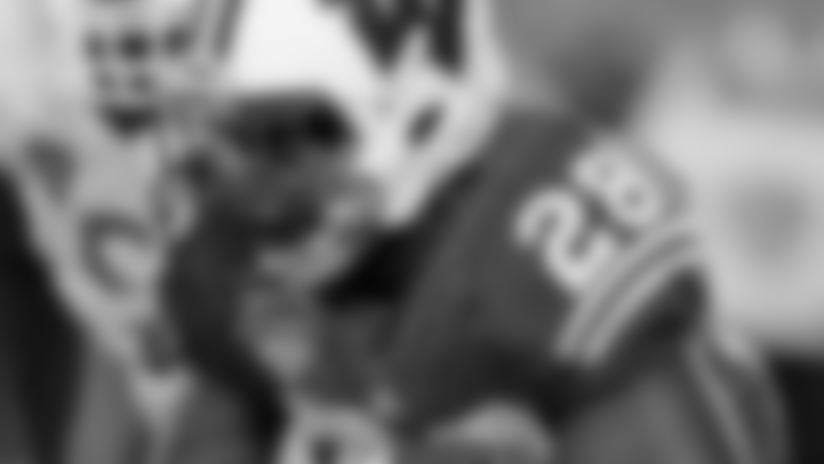 Combine stats: Top Performer *
40-yard dash: (4.66 sec)
225-lb Bench Press: (15 reps)
Vertical Jump: (32.0 inches)
Broad Jump: (118.0 inches)
3-Cone Drill: (6.88 sec)
20-yard shuttle: (4.40 sec) *
What else should you know about Montee? * Holds the record for most career TDs in NCAA history (83)
* Doak Walker Award winner - 2012
* Grange-Griffin Big Ten Championship Game MVP - 2012
* Consensus First-Team All-Big Ten - 2012
* Heisman Trophy finalist - 2011
* Consensus First-Team All-American - 2011
* Ameche-Dayne Big Ten Running Back of the Year - 2011
"(Montee) Ball does a nice job finding the run lanes and attacking the line of scrimmage with good quickness in tight areas, showing the speed to get around the edge," according to cbssports.com's Dane Brugler.
"He has good balance and deceiving run power to slip out of tackles, rarely going down easily. Ball has sharp change-of-direction ability to quickly redirect his momentum and the footwork to sidestep defenders, bursting upfield. He is determined and runs with purpose, but also stays patient, following and allowing blocks to develop."
"Ball is listed at 5'11", 212 pounds with a 40 time anywhere from the mid-4.4s to the mid-4.6s," according to Sigmund Bloom of Bleacher Report.
"He is not a "special" back in any way physically. His initial burst and second gear are not elite, although he doesn't slow down once he reaches top speed, and he maintains his top speed from the first quarter to the fourth quarter."
Name: Montee Ball
Position:RB
Height:  5'10
Weight:214
College: Wisconsin
Hometown: Wentzville, MO
Age:22