The 2013 NFL Draft Spotlight series continues, as we preview one pro prospect per day, right up until the start of the draft, April 25-27. However, none of the reports in this series are indicative of who the Kansas City Chiefs plan to draft, with any of their currently-owned eight picks.
Cordarrelle Patterson (pronounced "CORE-dare-uhl") is one of the two 'most explosive players in the draft', according to NFL Network's Mike Mayock, who named WVU WR Tavon Austin, as the other.
Patterson wasn't worried about only having one season at Tennessee, before showcasing his talents during the 2013 NFL Scouting Combine, held February 23-26 at Lucas Oil Stadium in Indianapolis, IN.
Combine stats: 
40-yard dash (4.42 sec)
Vertical Jump (37.0 in.) - (Top score in his group)
Broad Jump (128.0 in.)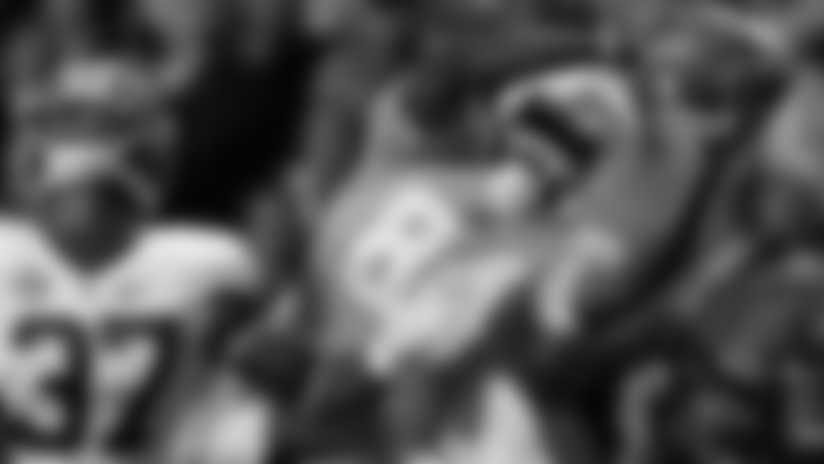 Led the Vols with 10 TDs  in 2012
Set SEC record for single-season total kick return (kickoff punt) average per return with 27.6 yards
Is the first Vol to score TDs four different ways in one season
Totaled a career-best 275 all-purpose yards (second-most in UT history), including 219 receiving yards (fourth-most in UT history) on career-high nine catches vs. Troy (11/3), also returned two kickoffs for 43 yards
Career Highs
109-Punt Return Yards, on the road against Vanderbilt, 11/17/12
113-Kickoff Return Yards, on the road agasint Mississippi State, 10/13/12
In 2010, Patterson broke numerous school records at Hutchinson Community College in Kansas, becoming the top-ranked JUCO product in the nation. He excelled in track at the JUCO level, with a 10.33 100-meter dash and 22' long jump.
"He has a natural feel with the ball in his hands, making defenders miss with quickness to weave through defenses," Brugler said. "Patterson is tough, confident ballcarrier and runs with the belief that no one can tackle him, powering through arm tackles and allowing defenders to slide off of him."
He tends to catch the ball with his body, instead of his 9" hands.
NFL Matchup executive producer Greg Cosell said this about Patterson, via Twitter (@gregcosell),
"Patterson (much) more explosive with ball in hands than as route runner. Needs a lot of refinement running routes. Needs quality WR coach."
Name: Cordarrelle Patterson
Position: WR
Height: 6'2
Weight:216
College: Tennessee
Hometown:Rock Hill, SC
Age: 22