The 2013 NFL Draft Spotlight series continues, as we preview one pro prospect per day, right up until the start of the draft, April 25-27. However, none of the reports in this series are indicative of who the Kansas City Chiefs plan to draft, with any of their currently-owned eight picks.
You'd be hard-pressed to find a more overlooked, underappreciated position in football than center. But, when you have talent and versatility like Cal's Brian Schwenke, you can't help but wonder what he could bring to a team.
Schwenke proved that he's worthy of attention during the 2013 Senior Bowl and the 2013 NFL Scouting Combine.
40-yard dash (4.99 sec)
Vertical Jump (26.5 in.)
Broad Jump (108.0 in.)
3-Cone Drill (7.31 sec) - (Top performer for his group)
225-lb Bench Press (31 reps)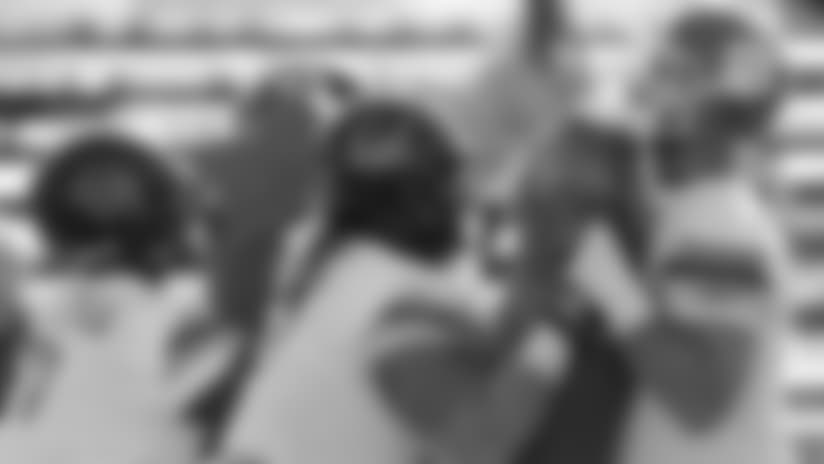 What else should you know about Brian?
2012 - ALL-PAC-12 First Team
2012 - Brick Muller Award - Cal's Most Valuable Lineman
2012 - Cort Majors Team Captain Award
"California center Brian Schwenke has proven surprisingly effective when taking on the massive defender," Rang said.
"While perhaps not the most aesthetically-pleasing blocker, Schwenke shows good quickness, functional strength and understands leverage. He sinks his hips on contact, anchoring well despite being significantly lighter at 6-3, 307 pounds than many of his opponents."
Kevin Weidl of Scouts Inc. says Schwenke is a "grinder that gets the job done," adding that there is "nothing pretty about his game. Despite his smallish stature, the Bear is feisty and aggressive, and likely projects best to a zone blocking scheme."
"Has only one season at center," Rob Rang said of Schwenke.
"(He) Struggled at times with low shotgun snaps in 2012 (Ohio State). While possessing very good quickness to the second level, shows only average change-of-direction and awareness in re-directing to make effective downfield blocks. Must improve in his sustaining of downfield blocks."
Name: Brian Schwenke
Position: C
Height: 6'3
Weight:314
College: California
Hometown:Oceanside, CA
Age: 22