The 2013 NFL Draft Spotlight series continues, as we preview one pro prospect per day, right up until the start of the draft, April 25-27. However, none of the reports in this series are indicative of who the Kansas City Chiefs plan to draft, with any of their currently-owned eight picks.
Barrett Jones deserves to be called Mr. Versatility, as Alabama head coach Nick Saban has compared the four-year starter to NFL great Bruce Matthews, who famously played all five offensive line positions in the NFL.
Jones did the same during his time with the Crimson Tide. He overcame an injury to his rights shoulder during his freshman year to start all 14 contests at right guard as a redshirt freshman for Nick Saban's first BCS Championship with the Tide in 2009.
Jones made the rare switch from right guard to left tackle during the 2011 season. His transition to RG was such a hit (while also playing left guard, right tackle and center at times) for his BCS National Championship team, that he received the Outland Trophy as the nation's best "interior lineman", as well as the SEC's Jacob Blocking Trophy, awarded to the league's best lineman.
During his senior year, Jones was on the move again, this time to center, ending with the Tide winning a second-consecutive BCS national title. He left campus with another consensus selection to the All-American and All-SEC teams, won the Rimington Trophy (awarded to the nation's top center), despite a Lisfranc injury (which was surgically repaired but kept him from most drills at the Combine) that limited his mobility over the second half of the season.
Away from the field, Jones is just as successful, finishing his degree in accounting in just three years, followed by a master's degree in accountancy and earning the Wuerffel Trophy for his play on the field and work in the academic and community service worlds.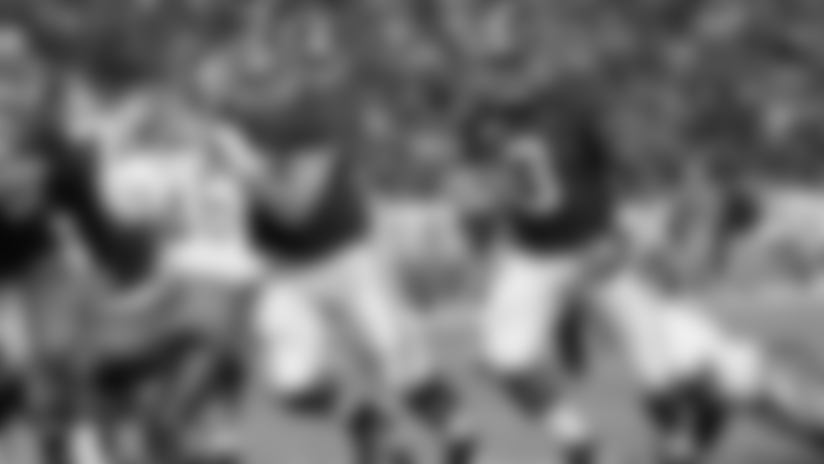 What else should you know about Barrett?
• 49 starts (25 at RG '09-'10...11 at LT '11...13 at C '12)
• Totaled 20 pancake blocks (2012)
• Missed only six assignments in 731 snaps (99.2 percent)(2012)
• Three BCS National Championships
"Not high," Kiper Jr. said.
"I think he's a versatile kid. He's got short arms. He's a little limited from a pro standpoint, but a great college player. He has the versatility to be a good swing man, maybe starter at center. I don't think he has better than a 3-4 round grade."
Name: Barrett Jones
Position: C
Height: 6'4
Weight:306
College: Alabama
Hometown:Germantown, Tennessee
Age: 22