It was nearly 14 years ago that Dustin Colquitt noticed that there was something different about Kansas City.
It was the people – a certain collective attitude – that stood out amongst the rest.
He wasn't born in Kansas City. He didn't grow up in Brookside or spend time at Union Station as a kid. But this Midwestern town became his home – something that he now wears with pride. From his work ethic on the field to his tireless commitment to bettering the community, his actions have regularly echoed the values that make this city what it is.
It's a state of mind, coupled with timeless athletic ability, that made the 35-year-old a priority for Kansas City this offseason.
"They said they wanted me back, and for me, especially being drafted here and being what they call homegrown talent, it was exciting to hear," Colquitt recalled from his end-of-season meeting with General Manager Brett Veach and Head Coach Andy Reid. "For someone to say, 'You can help us win, we want you back,'…that's exciting."
A few months later, Colquitt received word from his agent.
"Start driving," Colquitt remembers. "You have to be in Kansas City by tomorrow."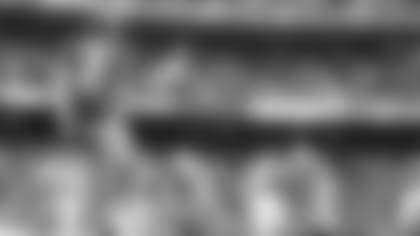 The son of former NFL punter Craig Colquitt, the left-legged Dustin was destined to kick a football. The elder Colquitt won two Super Bowls while with the Pittsburgh Steelers, providing his son with some favorable genes, but also a mindset that came in handy this offseason.  
"I talked to my dad extensively about it since the season ended in early January and he just talked about legacy…about staying in Kansas City," Colquitt said. "That's who I go to for a lot of my planning and football business stuff, and he was just adamant about staying there and finishing the task."
It's a task that Colquitt has been pursuing since entering the league in 2005.
"(It's about) winning a championship," Colquitt said. "When Derrick (Johnson) and I came in here, we all got a card - which I still have – that has a picture of the Lombardi Trophy and says, 'The main thing is the main thing.' I've kept that card and I have all intentions, since when they drafted me here in the third round, of staying here until that happens."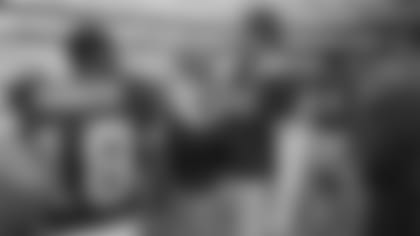 He's certainly done his part.
Colquitt's 1,031 punts are the most in franchise history, passing the mark set by Jerrel Wilson that stood for 40 years until Colquitt broke it this past season. His 420 kicks inside the 20-yard-line rank fourth in NFL history, and he's missed just two games in his 13 seasons.
He's been consistently reliable and tactically effective – existing as a game-changing weapon on special teams – and it has him knocking on the door of some history.
Only one punter in the history of the league, Pro Football Hall of Famer Ray Guy, has played at least 14 seasons and spent their entire career in one uniform.
Colquitt has a chance to do that in Kansas City.
"I'm really fortunate that I've been able to gel with each and every general manager and coach in Kansas City, and I think I've always gelled with the city," Colquitt said. "It's tough not to love and like everything about Kansas City, whether it's the people or just the lifestyle, it's so fantastic to be able to (play here for so long). It's a blessing from God and I'm so thankful."
And he's been sure to leave his mark on his adoptive home along the way.
"It's exciting, because obviously I'm under contract to do a job for Kansas City, but really it's about the city that you live in and being part of the community," Colquitt said. "That just goes back to my Christian faith and loving on other people that are less fortunate or more fortunate than I am…Kansas City has been a town that's been so receptive to that, whether it's going into schools or churches or talking to young athletes or whatever it may be, they're so receptive and have been so kind."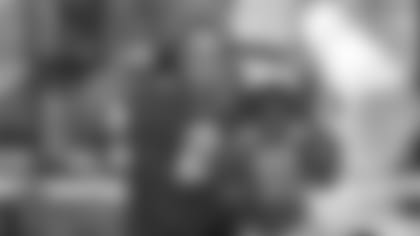 Colquitt has put those words into action time and time again, exemplified through his work with TeamSmile, Fuel Up to Play 60 and numerous community outreach initiatives.
He's not just a familiar face for a generation of fans – he's entrenched himself into the very fabric of the community.
"I know my 'Chiefs card' kind of gets me in the door, but it's really just about getting to know each and every person that I've been able to meet, and that is probably what would have killed me the most (if I had gone somewhere else)," Colquitt said. "Athletically, I can play anywhere I think, but Kansas City has been one of those perfect matches (for me) that you can't just make up anywhere. It just doesn't happen."
And now with a fresh contract in hand, that perfect match has plenty of years ahead of it.