Since the arrival of Kansas City Chiefs Head Coach Andy Reid and General Manager John Dorsey, it's been very clear that winning has been and always will be the ultimate goal of this franchise. It's not only the coaching and personnel staffs with high hopes, entering the 2014 season, but also former players like WR Eddie Kennison.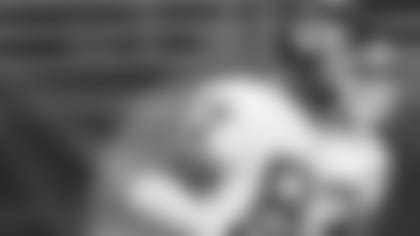 "Especially being a Chiefs fan and an ex-player, the expectations are always high," Kennison said. "If anybody doesn't start with high expectations, something's really wrong. We want to win. I really truly believe that Andy Reid and the rest of the guys who are in the executive office have a plan to get this team to win a playoff game and into the Super Bowl."
Kennison believes both Reid and Dorsey are building the foundation of the team the right way.
"If you look at their resumes, they've proven to bring in high-character guys," Kennison said. "They go out and look at the track record of the guy and they look for high-character guys to be in the locker room. High-character guys have the probability of becoming leaders in the locker room and leading in the right direction and if things are off-track a little bit, it takes those guys in the locker room to get things back on track and that's what builds great camaraderie in the locker room and ultimately wins championship games."
The former Chiefs WR played for the team from 2002-07, totaling 91 regular season games, including 85 starts, 321 receptions for 4,908 yards and 25 TDs. Of all the times Kennison laced up the cleats and walked onto the Arrowhead Stadium field, one memory stands above the rest.
"In 2003, one game at Arrowhead, we were honoring the troops, who we lined up from goal line to goal line," Kennison recalled. "I got an opportunity to run from one goal line to the other goal line and high-five each one of them and tell them thank you; that was probably my most-memorable moment in Arrowhead, because just the look on their faces and the appreciation I have for what they do, I get chills just thinking about it."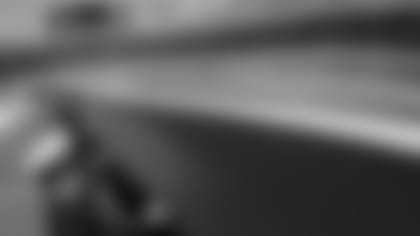 One of Kennison's former Chiefs teammates was safety Jon McGraw, who played for the team from 2007-2011, including 65 regular season games (23 starts), totaling 123 tackles, 36 assists, two sacks, seven INTs, 15 PBUs, seven TFLs, two forced fumbles and two fumble recoveries.
Like Kennison, McGraw has seen the franchise-improving impact of Dorsey, Reid and Chiefs President Mark Donovan.
"Speaking to guys who have been a part of that, they've appreciated that and respected that," McGraw said. "I think that there's just an optimism around, with what this new regime has brought; they're heading in the right direction and when you combine that with good players, good things can happen."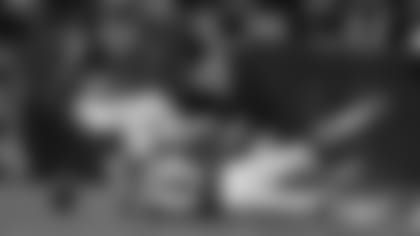 McGraw also shared one of his favorite Arrowhead Stadium memories.
"The Monday Night game on Halloween (2011)," McGraw said. "Everyone was dressed up and we were playing the San Diego Chargers and it was just a crazy game that we ending up winning at the very end. I remember coming out of the tunnel and seeing the stadium packed and all dressed up on a Monday night was pretty cool. Arrowhead was the loudest stadium I ever got to play in professionally; if you give those fans something to cheer about, it'll change the game and they'll make it difficult on the offense. Every time we showed up, they showed up; that was great."
There's no doubt that Chiefs fans will again show up in 2014, with their favorite team hopefully giving them plenty to cheer about, all season long.