In 2003, former Kansas City Chiefs player Eddie Kennison and his wife, Shimika, established 'Quick Start: The Eddie Kennison Foundation.' The foundation was created after Shimika was diagnosed with lupus.
Since then, the Kennisons have made it a priority to raise awareness and funds to find a cure.
"Our mission is to make people aware of what lupus is and like the other 1.5 million Americans affected by lupus, we want a cure to be found," Eddie said. "We've been on the quest since 2003, when Shimika was diagnosed, to help find a cure for lupus and help raise funds towards research."
On Saturday, Eddie and Shimika, along with other former Chiefs players, Ambassadors and motorcycle enthusiasts will gather at Gail's Harley Davidson in Grandview, Missouri. From there, the group will "Ride Against Lupus," bringing awareness to the disease and encouraging people to get involved and help raise funds for research.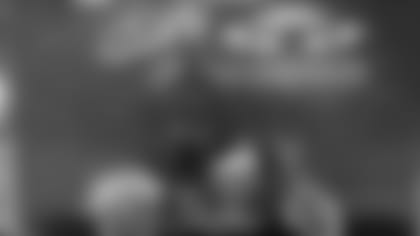 "Over the last decade, through partnering with Alliance for Lupus Research, we have raised over $90 million towards research to find a cure for lupus," Eddie noted. "This is our first motorcycle ride; we've done walks and had events, but this will be our first ride. We're excited to get other bikers out to help us share the information and raise awareness for lupus." 
The ride will have an open-leave schedule from 9 a.m. to 11 a.m. from Gail's Harley Davidson. Non-riders can register and join the group at Granfalloon Bar and Grill from 1 p.m. to 3 p.m. where registrants will enjoy lunch, entertainment, a silent auction and drawings. For more information, visit LupusResearch.org.