The Kansas City Chiefs' season-opening victory over the New England Patriots last Thursday night came at a price, as All-Pro safety Eric Berry was lost for the season with a ruptured Achilles tendon.
Trainer Rick Burkholder met with the media on Monday to provide an update on Berry's recovery process.
"He's on his way right now to see Dr. Bob Anderson, the same doctor that operated on both of Derrick Johnson's Achilles tendons," Burkholder said. "Anderson is the head of the Foot and Ankle Committee in the NFL and is respected as the best foot and ankle surgeon in the country."
Burkholder offered a rough timeline for Berry's return, but stressed that every athlete is different.
"This takes about a six-month recovery (process), but that's just a ballpark," Burkholder said. "We know that Eric Berry has done some amazing things in the past. He already started the rehab process with us yesterday and as soon as we can get him back here, we'll continue it."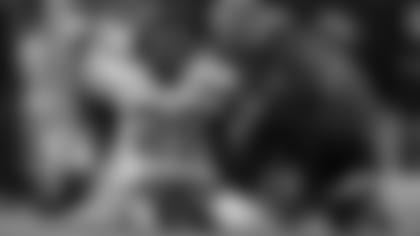 It's also important to note that though Berry missed some time in training camp with a right Achilles tendon injury, he ruptured his left Achilles on Thursday night.
While the injury will sideline Berry for the remainder of the season, the eight-year veteran isn't new to overcoming obstacles.
Berry beat cancer two years ago, overcoming a Hodgkin's lymphoma diagnosis late in the 2014 season in time for training camp the next summer. He also suffered a torn ACL in 2011, only to make the Pro Bowl the following season.
If history is any indicator, Berry will be back and stronger than ever.
"Eric's doing well with it. I mean he overcame cancer, right? This is probably a little bit lower on the (scale) - he's fought for his life before," Head Coach Andy Reid said. "Is he disappointed? Absolutely. Big time disappointed. But at the same time, he understands he'll have another opportunity to play. He's going to attack the surgery and the rehab after the surgery - and I'm sure with a lot of intensity - and then he'll be back."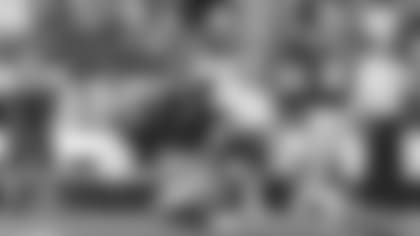 In the meantime, the Chiefs will employ the "next man up" philosophy on defense as Kansas City looks to chase down its championship aspirations this season.
"The players understand that you can't replace Eric Berry," Reid said. "That's not what we're going to do. He's one of the great ones in the game, probably the best safety right now playing football, but the guys that we have in that position will step in and fill that role. Their teammates have a lot of confidence in them."
Safeties Daniel Sorensen and Eric Murray will largely be called upon to step into that role, depending on the situation.
"It depends on the package that we have," Reid said. "We have Murray and Sorensen and they are both experienced there. It just depends on what we're going to do. Sorensen plays all over the place. Those are the two guys."
Now in his fifth year with Kansas City, Sorensen did a little bit of everything last season. He played in all 16 games, recording 54 tackles (47 solo), three interceptions, six passes defensed, two forced fumbles, four tackles-for-loss and a sack.
Murray was the Chiefs' fourth-round pick in the 2016 Draft and was a key contributor on special teams last season.
Kansas City also signed fourth-year safety Steven Terrell on Sunday to bolster the depth chart. Terrell appeared in all 16 games for the Seattle Seahawks last season, recording 23 tackles (14 solo). The Chiefs were familiar with Terrell as he spent training camp with Kansas City.
"We thought he had a good feel when he was here. He gives you some special teams and he's a smart kid," Reid said. "We like the way he played when he was here and he seemed to be a good communicator back there, which is what you need."
Berry has become synonymous with an unmatched tenacity on the field. It's something that makes him such a valuable player on Sundays, and one that the Chiefs will miss. Though while they can't replace Berry, the depth in the secondary is strong enough that Kansas City should be able to weather his absence.
And as always, he'll be back.