There are numerous storylines to follow regarding Kansas City Chiefs veteran safety Eric Berry's return to Atlanta, Georgia, on Sunday.
First, he grew up in the suburb of Fairburn, Georgia, which sits about 25 miles to the southwest of downtown Atlanta. That, in and of itself, is a story considering he's the leader of a Chiefs team that's proven to be one of the best in the league this season, and it's the first time Berry will play in the state since he left the University of Tennessee to be the No. 5 overall pick by the Chiefs back in the 2010 NFL Draft.
Second, Berry's last collegiate game for Tennessee—the 2009 Chick-Fil-A Bowl—was played in the Georgia Dome, where the Chiefs will take on the Atlanta Falcons on Sunday.
Third, Berry's chemotherapy treatments were at Emory University's Winship Cancer Institute, which is also located in Atlanta.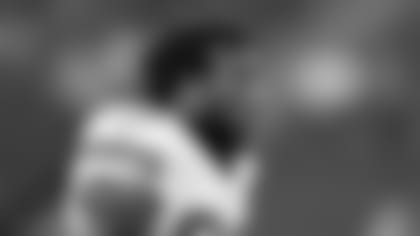 So there are many layers to this homecoming.
"It'll mean a lot, but it probably won't mean as much until after the game or after the season," Berry explained of Sunday's return to Atlanta. "Right now, I'm just focused on the Falcons. I think it's cool that it's at home and I went through so much there, but, to be honest with you, I'm just going to treat it like another game."
While his focus is on the game, Berry said there will be plenty of family and friends in the stands supporting him.
"This is going to be my first regular-season game at home, so a lot of people want to come out and show some support," he added.
Berry ranks second on the Chiefs this season with 57 tackles, seven passes defensed and two interceptions, one of which he returned for a touchdown in a key play in the comeback win a few weeks ago against the Carolina Panthers and quarterback Cam Newton, who grew competing against Berry in the Atlanta area.
There hasn't been a shortage of support for Berry and everything he's been through over the past couple of years, and his teammates aren't worried about a potential distraction for the NFL's reigning Comeback Player of the Year this weekend.
"We know it's a special place for him with him being from there, but [Berry] takes on every week the same," veteran teammate Derrick Johnson explained. "He's very consistent with his preparation – mentally and physically – and we don't want him to put more pressure on [him] by bringing more awareness to it.
"We know the things that he's gone through in Atlanta, but – trust me – not that he's past it, but he's looking at better days now. We have a lot of things at stake so I'm sure that he'll take it on like he always does."
When it comes to being too hyped up for the game and trying to control those emotions, Berry said it's no different than normal, although he acknowledged the moment.
"I do that from week to week, just getting excited as we get closer to the games—I just force myself to stay within my character and just do what I do," Berry added. "But this week, definitely."