For the fourth consecutive year, Chiefs S Eric Berry hosted the Man 2 Man event at Arrowhead Stadium. The event benefits Big Brothers Big Sisters (BBBS) of Greater Kansas City, an organization that matches children facing adversity with adult mentors for life-changing relationships.
"We wanted to be a part of working with Eric Berry to make a difference in the Kansas City community," Micheal Lawrence, CEO of BBBS of Greater KC, explained. "We worked with Eric to create this event to challenge the men of Kansas City to get involved and make a difference for the future men of Kansas City."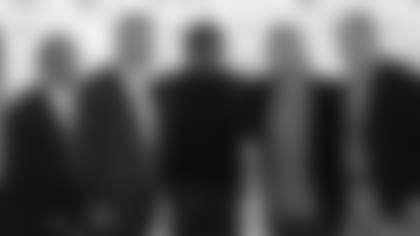 This men's-only event featured dinner, drinks, cigars, locker room tours, a silent auction and more. Plus, guests were able to meet Chiefs Head Coach Andy Reid.
"This is a tribute to BBBS and the work that they do for kids of Kansas City is marvelous," Reid said. "The work that goes into helping these kids and the time that is donated with huge hearts behind it is so valuable. There was a great turnout tonight and I'm just proud to be a part of it."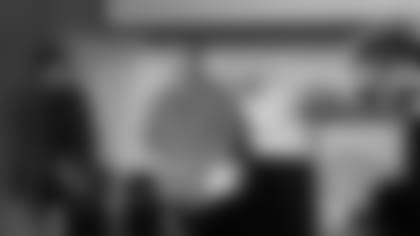 Through the silent auction, donations and a live auction, more than $105,000 was raised for BBBS.
"All the proceeds from tonight will help us provide support to the families that we work with," Lawrence said. "We have more than 1,200 children in our program. We surround those families with our support in order to help have a true positive outcome in their lives. It will also help us spread the word about the need to recruit volunteers."
Children who have "Bigs" in their lives are proven to receive better grades, have improved family relationships, improved self esteem and less likely to use drugs and alcohol. Berry has been involved with the organization to help recruit volunteers, as well as, give back to the community.
"BBBS does a great job of matching 'Littles' and 'Bigs' and helping the community, they are a phenomenal organization," Berry noted. "It means a lot to me to be a part of this. This event helps create awareness, encourages people to get involved and raises a lot of money for BBBS. If you have the time to devote to a child, I would recommend making the commitment to be a 'Big.'"
BBBS of Greater KC also works hand-in-hand with Berry's foundation, the Eric Berry Foundation, which provides opportunities for children in the community to participate in sports, leadership development programs and provides a safe environment.
"Over the years, BBBS has really helped my foundation, they are so willing to help and improve the community," Berry commented. "Through the Eric Berry Foundation we hold a lot of events for kids, such as taking them to museums, or camps, we've given away backpacks, and BBBS has really helped with that. They are an incredible organization and I'm happy to be a part of it."