The Kansas City Chiefs just got back one of their best defensive players as All-Pro safety Eric Berry signed his franchise tag tender on Sunday morning and can now begin practicing with his teammates.
When speaking with reporters on Sunday afternoon, head coach Andy Reid said he's glad to have his standout safety back with the team.
"It's good to have him back," Reid said. "He's got a smile on his face and he's ready to go. His hair is a little longer, but other than that, he's ready to go."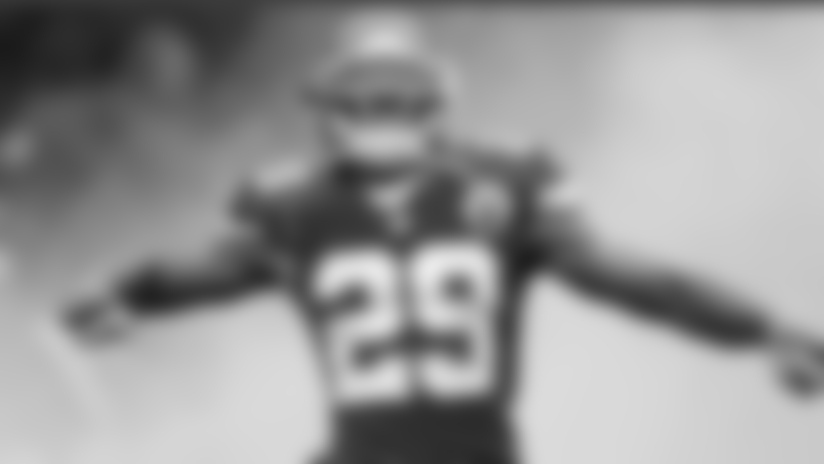 Berry, a four-time Pro Bowler, is going to be a welcomed sight to a locker room full of players who couldn't have more respect for the NFL's reigning Comeback Player of Year.
"They're going to welcome him in with open arms," Reid explained. "He's one of the leaders of the team and that part won't change. The other part was business and now its football, and he's ripping and ready to go."
Berry was one of the best stories of the NFL last season. He overcame a cancer diagnosis only to return less than a year later and help lead the Chiefs to their first playoff win in more than two decades, earning the second All-Pro status of his career in the process.
With just a few days before the team's final preseason game of the year on Thursday against the Packers, Reid said it's unlikely Berry plays in that game.
"I'd probably lean against playing him on Thursday," Reid noted. "Just give him time within practice to get himself ready for the opener, but he's in great shape.
"It's just a matter of getting him into football shape."
Berry and the Chiefs will play their first regular-season game in just two weeks on Sunday, September 11, at Arrowhead Stadium against the San Diego Chargers.
Heading into his seventh season with the Chiefs after being their first-round pick (No. 5 overall) back in 2010, Berry has appeared in 70 career games and picked up 384 tackles, 5.5 sacks, 10 interceptions, 46 passes defensed, 2 forced fumbles and 2 fumble recoveries.
Photo highlights of Eric Berry