By the time Senior Bowl week rolls around on the National Football League calendar, the sport's most sought after prize has already been narrowed down to just two organizations.
Two teams still have life in the race for a potential Super Bowl championship, while 30 others have already turned the page and set their focus on next year.
In 2015, the Chiefs are among those teams, meaning general manager John Dorsey and company have already shifted gears to what will be their third draft together and one in which they will pick somewhere around 11 times.
"Every draft is important. This one is a little more attractive because you get more picks, you can do some more things with that," Dorsey said.
With his first two first-round picks with the Chiefs, in 2013 and 2014, Dorsey selected offensive lineman Eric Fisher and outside linebacker Dee Ford, respectively, and though the two play completely different positions on opposite sides of the football, they share a rather thought-provoking similarity.
Both had outstanding Senior Bowl weeks.
"I think Eric Fisher had one of the best Senior Bowl weeks I've ever seen," Bleacher Report's lead NFL Draft analyst Matt Miller said. "I totally understand the buzz and the hype that he generated there because he was shutting down every pass rusher that they threw at him. He was showing power, length, quickness, he was finishing blocks, just a tough all-around player."
Dee Ford was the same way.
"Last year (2014), it wasn't a great pass-rushing group and I think that his length and his speed coming off the line really impressed people," Miller said. "His first-step quickness is probably the best there, he anticipated the snap well and just used his length so well for a smaller guy that it was really eye-opening."
Ford's head-turning performance in practice during the week carried over to the actual Senior Bowl game, when he had two sacks and a pass deflection in the South team's 20-10 victory. His play also earned him the Senior Bowl's Most Valuable Player honors.
"Our team just came together," Ford, then still just a draft prospect, told the Senior Bowl website. "We were a team, and it was just a great week playing with these guys."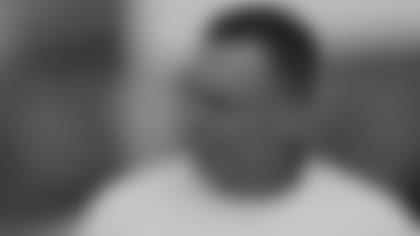 To Dorsey, in both cases, the combination of Ford and Fisher's ability to stand out along with their strong personality traits and desire to play the game warranted Kansas City's first-round pick in back-to-back years.
The player personnel staff's year-long evaluations, cemented by strong Senior Bowl week performances and impressions, placed Fisher and Ford high enough on the Chiefs' draft list for their eventual first-round selection, and that correspondence makes next week's Senior Bowl well worth paying attention to.
"[Fisher and Ford] both earned those appraises they got for their job at the Senior Bowl," Miller added. "I don't think you could have found anyone that thought that either player had a bad week."