Leagues from all over the Chiefs Kingdom are invited to Arrowhead Stadium on Labor Day, Monday, September 1st, to host their draft parties and assemble their teams for this year's Fantasy Football season.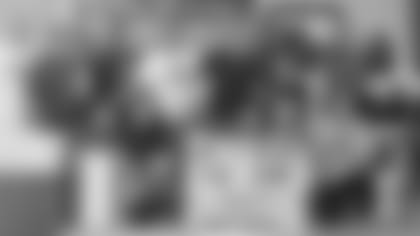 In 2013, NPR released a study that found fantasy sports "is the fourth most popular sport in the United States" and "more than 30 million people play it in the United States and Canada."
Although there are different variations of the sport, football is the most popular, according to NPR.org. Most avid football fans are a part of a league and anxiously await the fantasy draft all offseason. Mock rosters are already being made and if yours is anything like my league, then you know the trash talking has commenced and everyone is getting amped for fantasy season. It's a pretty addictive "sport."
For the second consecutive year, the Chiefs want to help you throw the best fantasy football draft party of the year.
On September 1st, the Chiefs are offering fans the chance to host an all-inclusive Fantasy Football Draft presented by Bud Light at Arrowhead Stadium in their own private suite overlooking the field.
The event includes an all you can eat buffet, an official NFL Fantasy Draft Kit, personalized photo of your group from the Chiefs team photographer and for the first 350 registrants, one ticket per person to the Chiefs game vs. the San Diego Chargers on Sunday, Dec. 28th at noon.
Chiefs Cheerleaders, KC Wolf and Chiefs executives are scheduled to make appearances throughout the event, which runs 5:00 to 9:00 p.m.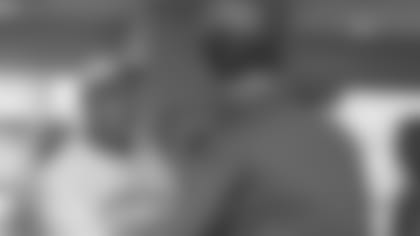 To reserve your suite, registration begins Monday, June 9th at 8:30 a.m. Tickets for the event are $85 per person. There is an eight ticket minimum for standard suites. Customized experiences are available in a premium suite setting, ideal for larger groups or to create the ultimate VIP fantasy draft day event. For details and additional information, contact Arrowhead Events at 816.920.4993 or visit www.chiefsfantasydraft.com.
Get your league ready for fantasy season and pumped up for Chiefs football at Arrowhead Stadium on September 1st.