A little over a week ago, the NFL announced the players who were selected for the Pro Bowl this season.
That list included four Kansas City Chiefs: linebackers Justin Houston (third nomination) and Tamba Hali (fourth nomination), running back Jamaal Charles (fourth nomination) and defensive lineman Dontari Poe (second nomination).
But the statistical-based NFL analytics website Pro Football Focus (PFF) recently came out with their Pro Bowl team, which included five Chiefs players.
Listed as "starters" on the PFF team were Chiefs fullback Anthony Sherman and linebacker Justin Houston, while the "reserves" included running back Jamaal Charles, center Rodney Hudson and cornerback Sean Smith.
Sherman ranks as PFF's top fullback for the second year in a row, finishing the season with a rating of 9.3 (according to its subjective rankings). Sherman also forced four fumbles this season on special teams, which ranked second in the NFL.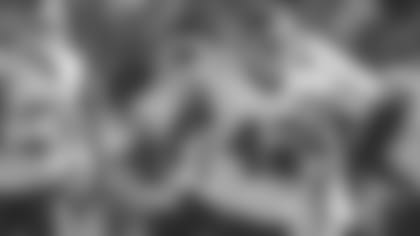 Houston finished the season with 22 sacks and won the Deacon Jones Award given to the NFL's top sack artist. He finished with a PFF rating of 51.1, which is almost double that of the next highest 3-4 outside linebacker, Baltimore's Pernell McPhee (26.0).
Houston also played more snaps (1,057) than any other outside linebacker in the NFL according to PFF.
Charles ran for more than 1,000 yards for his franchise-leading fifth time in his career, picking up 1,033 yards on 206 carries.
According to PFF, Charles averaged 2.6 yards after contact per rushing attempt, which ranked fifth best in the NFL among running backs who played at least 50 percent of their team's snaps. Charles is often credited for his speed, but he's shown a level of toughness during his time in Kansas City that isn't discussed enough.
With a 4.4 rating last year, Hudson ranked as the No. 17 center in the NFL according to PFF. This year, Hudson climbed all the way to No. 3 with a rating of 13.0.
Smith may have had the best year of his career in 2014, ranking as PFF's No. 5 cornerback with a rating of 17.0. Only Chris Harris (Denver), Vontae Davis (Indianapolis), Richard Sherman (Seattle) and Darrelle Revis (New England) rank higher.
It may not be the NFL's Pro Bowl, but it's still an honor for these players to be recognized by one of the leading analytics sites whose motto is "every game, every player, every play."
Photos of all of Justin Houston's sacks this season