In the National Football League, it's easy to just get caught up in the on-field stats of the players, while overlooking other facts about their lives, which may have helped them land in the league. That being said, below is a quick-hit look at interesting facts about one of the team's newest members, offensive lineman, Jeff Linkenbach.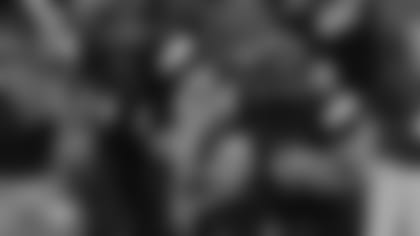 At Cincinnati, (#71) Linkenbach won the starting role as a freshman and garnered the school's Offensive Newcomer of the Year Award (2006). He started all 14 games at left tackle, during his senior year (2008), protecting the blind side of UC's quarterbacks, while helping the UC offense average 27.3 points and 375.3 yards of total off ense per contest.
Linkenbach began his NFL career after entering the league as an undrafted free agent with the Indianapolis Colts on April 30, 2010. In four seasons with the Colts, he started 33 of his 60-career games, including five starts in 2013, when he was penalized just once and allowed two sacks.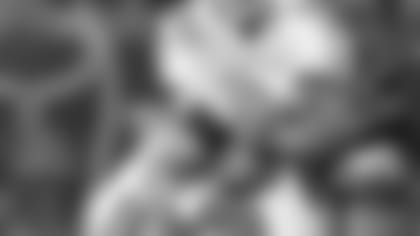 Sporting the #72 jersey, Linkenbach knows more than a little bit about numbers, he studied finance at Cincinnati.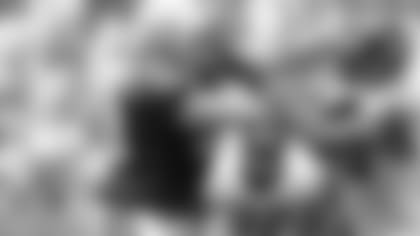 NFL players never forget where they came from, often times mentioning the name of their high school, when given the chance. Linkenbach was a two-time all-league and all-district selection, playing for the Margaretta High School Polar Bears in Castalia, OH. He was a three-year starter and participated on the Academic Challenge Team.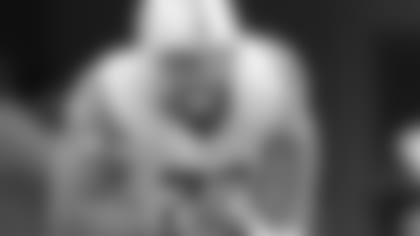 Chiefs general manager John Dorsey and head coach Andy Reid pride themselves on bringing in men of great talent and even better character. Linkenbach is no exception; he volunteered time in Indianapolis with an annual playground build and also participated in community outreach events, during Super Bowl XLVI in Indianapolis.
Linkenbach is a great addition to the Chiefs, both for his skills and efforts on and off-the-field, something Chiefs fans can't wait to see in 2014.
Click here, for more pics from Jeff Linkenbach's four-year career.