A panel of more than 70 voters made up of NFL analysts, reporters and statisticians (from ESPN and elsewhere), including former players and NFL front-office members, recently decided who they felt were the NFL's top 100 players heading into the 2015 season.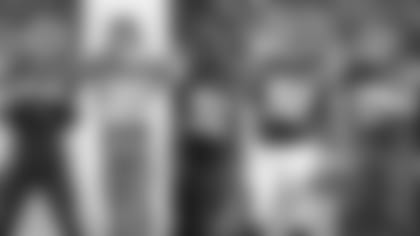 On offense—running back Jamaal Charles (No. 30) and tight end Travis Kelce (No. 99), and on defense—linebackers Justin Houston (No. 16) and Tamba Hali (No. 67) and defensive tackle Dontari Poe (No. 82)
Chiefs Among ESPN's Top 100
Each player has his own description as to the reasoning behind the rank.
Here is what ESPN said about linebacker Justin Houston:
"The top-ranked outside linebacker here, Houston spiked after a ridiculous 22-sack season in 2014. In the previous two seasons, he had 21.0 sacks combined. The voters think we'll see more of Houston circa 2014. 'With his contract extension behind him, Houston can just concentrate on the business of sacking the QB and trying to break Michael Strahan's record," said one voter. Hard to believe Houston went No. 70 overall in the 2011 draft.'
*Add it up: Houston's four forced fumbles last season ranked third overall in the league last season."*
Defensive end J.J. Watt from the Houston Texans was voted the league's best player.
To read the full list with descriptions, click here.