The easiest way to explain what linebacker Derrick Johnson was all about during his tenure with the Kansas City Chiefs is that he was simply leadership personified—the consummate professional.
"Few players in recent history have meant more to the Chiefs franchise and the Kansas City community than Derrick Johnson," Chairman and CEO Clark Hunt stated in a release that explained that Johnson would not be back with the Chiefs next season. "His tireless work ethic and passion for the game made him one of the most productive defensive players to ever wear a Chiefs uniform and one of the most respected players both in our locker room and around the league.
"Over the last 13 seasons, Derrick represented himself and the Chiefs organization with integrity and class, and he will always be a part of our Chiefs family."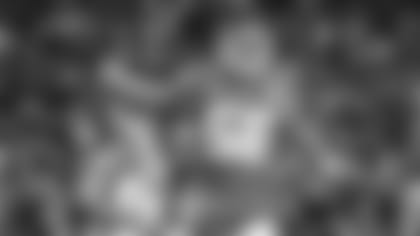 Whether he was on the field or out in the community with one of his numerous charitable doings, such as his Defend the Dream Foundation, which helped provide opportunities and resources for low income and inner-city kids within the Kansas City area, Johnson consistently embodied everything the organization stood for throughout his 13 years with the Chiefs.
"I've been blessed to be a part of the Kansas City Chiefs organization my entire career," Johnson added. "I'd like to thank the Hunt family, my coaches, teammates and the staff for the tremendous amount of support I received over the years. I love Kansas City and this fan base, they've always had my back. I'm grateful I had the opportunity to spend 13 years in a place I love. I plan on playing for several more years because I love this game so much, but I look forward to retiring as a member of the Kansas City Chiefs when my career is over.
"I'll miss my Chiefs teammates – we made a lot of big plays together over the years – and I wish them the best in bringing a championship home to the best and loudest fans in the NFL."
And for all he was off the field, Johnson was also a fantastic player, and it's the combination of those two things that will be his lasting legacy with the Chiefs.
He was a leader in the locker room and a man of the community, and he also happened to be one of the best defensive players in franchise history.
For more than a decade, Johnson was a key cog in the middle of a Chiefs' defense that had stretches as one of the best in the league. In fact, since 2013, only the Seattle Seahawks (17.3 ppg) and New England Patriots (18.9 ppg) have allowed fewer points per game on average than the Chiefs (19.0 ppg).
Johnson's impact on those numbers can't be understated.
He originally entered the league as the team's first-round pick (No. 15 overall) in 2005 out of the University of Texas. He would start the very first game of his career against the New York Jets on September 11, 2005 at Arrowhead Stadium, and finished that game with a team-high nine tackles, a sack, and a forced fumble.
It was a sign of things to come from Johnson, who would go on to start more games (169) than any other defensive player in franchise history, and the indelible mark he's left on the organization is forever etched in Chiefs' history as leaves as the franchise's all-time leader with 1,262 career tackles—a number that won't soon, if ever, be broken.
Johnson also leaves the Chiefs with 27.5 career sacks, 40 quarterback pressures, 23 forced fumbles, eight fumble recoveries, and 14 interceptions – four of which were returned for touchdowns.
And with so many moments, plays, and performances to choose from, the task of narrowing down what's undoubtedly going to one day be described as a Chiefs' Hall of Fame career to just five moments is an arduous one.
But nonetheless, here are five moments that define Johnson's career and legacy in Kansas City:
1. The "D.J. Special" hits that we'll always remember
The plays affectionately came to be known as "D.J. Specials," where Johnson would shoot a gap, lunge at a ball-carriers legs—often rendering them useless and sending them straight to the ground, and were a common sight for much of Johnson's career.
But over the last few years—there were three hits in particular that will forever be remembered by Chiefs' fans, and two of them came against the Oakland Raiders.
The first, which came on the road against the Raiders in 2016, was on then-rookie running back Jalen Richard, who took a little screen pass out to the right and never had a chance.
Johnson read the play all the way and flew downhill to make the hit on Richard that even had Raiders' fans at the Coliseum gasping for air.
The other two plays happened last season.
One came on the guy commonly referred to as "Beast Mode," also known as Marshawn Lynch, who just like Richard, took a pass out to the right and didn't have much of a chance.
The third and final hit, which ends up being the final sack of Johnson's career with the Chiefs and will be remembered for a lot of reasons, came in the playoff loss to the Tennessee Titans.
Johnson flew downhill on a blitz up the middle and leveled Titans' quarterback Marcus Mariota, who subsequently fumbled the ball, although it was determined that Mariota's forward progress was stooped sometime within the nanoseconds of him being hit and then hitting the ground.
A hit that will find itself in most of his highlight reels moving forward.
2. The moment he became the all-time leading tackler
Heading into the Week 3 game against the Green Bay Packers in 2015, Johnson needed just five tackles to become the Chiefs' all-time leading tackler, passing former great Gary Spani's previous record of 999.
It was a record and accomplishment that was going to mean something to Johnson, who spoke about it earlier that week.
"It's going to speak for itself," Johnson explained at the time. "It's going to answer the questions if you're questioning if I'm tough, if I'm consistent, and if I'm reliable. It's a blessing just to get to that point where you say, 'Man, I have a chance to be at the top of that list.'
"Regardless of how many years I've been here, I get the chance to be at the top of that list. That's pretty awesome."
And then it was midway through the third quarter of that game at Lambeau Field that Johnson made a stop of Packers' running back James Starks deep in Chiefs' territory, which gave Johnson 1,000 for his career—one more than Spani's previous record of 999.
A historic moment for Johnson on a historic field.
3. Fighting his way back from two major injuries
One of the underlying storylines for Johnson's last few years with the Chiefs was his ability to come back from not just one—but two—torn Achilles injuries well into his 30s.
Johnson missed basically the entire 2014 season after going down in Week 1 against the Tennessee Titans, and then just a year later, he suffered the same injury late in the season against the Oakland Raiders on Thursday Night Football—missing the rest of that year as well.
In both instances, people questioned his desire and ability to come back and play at a high level, and he did just that.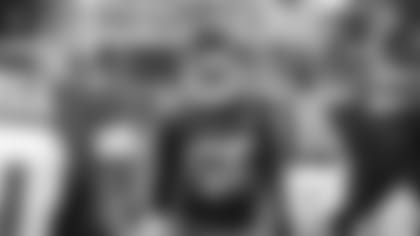 4. Johnson had a knack of stepping up against divisional opponents
Two of the most impressive individual performances of Johnson's career came against AFC West teams—a 2009 game against the Denver Broncos, and a 2015 matchup against the Raiders.
Against the Broncos that year on the road in Denver, Johnson managed the only two-interception game of his career, and he proceeded to return both of those picks for touchdowns.
The first came in the form of a 45-yard return during a time in which the Chiefs held just a three-point lead at 20-17 with a little more than five minutes left in the third quarter, and the second came in the fourth quarter with the Chiefs holding a six-point lead, and it was that 60-yard pick-six that sealed the win for the Chiefs.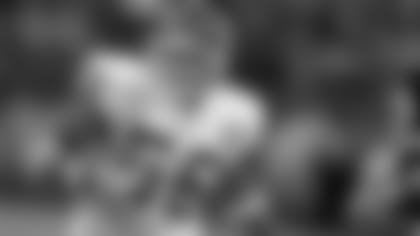 In the 2015 matchup with the Raiders, Johnson had a career-best 14 tackles, which also included a sack and a forced fumble.
In his Chiefs' career against AFC West opponents, Johnson finishes with 419 total tackles, 10.5 sacks, nine interceptions, 27 tackles-for-loss, 10 forced fumbles, and plenty of "D.J. Specials."
5. Remembering the playoff win in Houston
The fifth and final memory that will forever be associated with Johnson was the team's 30-0 playoff victory over the Houston Texans in the Wild Card round of the 2015 playoffs.
Not only was it the franchise's first playoff win in more than 20 years—spanning eight consecutive postseason losses, but it was also following a 1-5 start to that season.
And it was Johnson and company who helped lead the Chiefs back from that disappointing start to the year and brought it back to something resembling a certain level of success, and to make it even more special—it was also the year following Johnson's first Achilles' injury.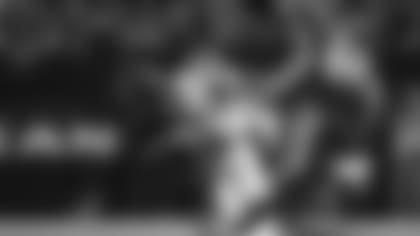 He fought his way back onto the field and led the Chiefs that year with 116 total tackles, including eight-for-loss, four sacks, five quarterback hits and two forced fumbles.
But that playoff night in Houston in his home state of Texas—Johnson's leadership and hard work coming back from what many believed could be a career-ending injury stands out as a legacy-defining moment in a storied career.