The Kansas City Chiefs had a handful of offensive plays at training camp Friday morning that fans in attendance are going to remember. 
But for those who weren't there, here's a look at five offensive plays that stood out:
The young wide outs—Tevin Jones and Marcus Kemp—go up and get it down the field
Jones, who played collegiately at Memphis, spent last year on the Houston Texans' practice squad. He was released by the Texans in May, and then signed with the Chiefs on June 7.
While at Memphis, Jones played in 51 games with 27 starts and caught 90 passes for 1,215 yards and nine touchdowns.
Kemp, who has made a number of big plays down the field through a couple of weeks of training camp, was signed as an undrafted free agent out of the University of Hawaii shortly following the 2017 NFL Draft.
As a senior last year at Hawaii, Kemp caught 73 passes for 1,100 yards and eight touchdowns.
Tyreek Hill gets deep, again
We're almost at the point to where it's expected that at least a few times each day we'll see a deep touchdown pass from Alex Smith to Tyreek Hill.
As it's been reported all of camp, the notion that Hill is simply a speed player is selling him short.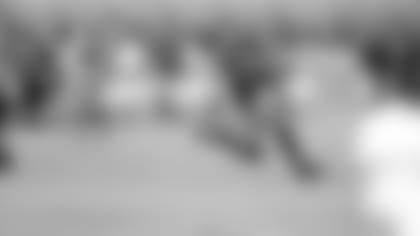 Hill has developed the nuances in his game needed to be an effective top-flight receiver in the NFL. His ability to use his speed and quickness to set up defenders, while also using his body as an effective shield against defenders, are the finer details of what separates great athletes from great receivers.
"They have worked out pretty well together, and they are trying to get used to all the different looks," coach Andy Reid said after Friday's practice. "Just making sure it is on game time. So, it is one thing when [Hill] goes out and does it, but it is another thing for the quarterback to anticipate and throw it to him on time so the defense can't react to it.
"There have been some really good things."
Alex Smith finds Demarcus Robinson, Chris Conley for touchdowns in red zone work
Here are two great throws from Smith in tight windows.
The throw to Robinson was a better catch than throw, and the pass to Conley was more about good timing and recognition than ball flight time.
In any case, these plays resulted in seven points for the Chiefs' offense through the air.
Gavin Escobar has a day, highlighted by a juggling catch in the back of the end zone
With All-Pro tight end Travis Kelce missing practice because of swelling in his knee, which coach Andy Reid spoke about after practice, the opportunity for more reps with the first team on Friday went to Gavin Escobar, Demetrius Harris and Ross Travis.
While each had plays that stood out Friday, the top play from this group came from Escobar in red zone work.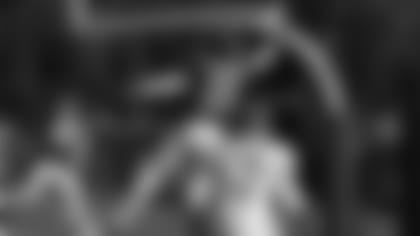 On a high pass from quarterback Tyler Bray in the back of the end zone, Escobar was able to tip the ball with one hand, and then secure it with both hands and get both of his feet in bounds at the same time.
It was a phenomenal display of athleticism and concentration from a player listed at 6-feet-6 and 260 pounds.
In his four-year career, all spent with the Dallas Cowboys, Escobar has caught 30 passes for 333 yards and eight touchdowns. He came into the league as a second-round pick of the Cowboys in 2013 out of San Diego State, and signed with the Chiefs on March 31.
If Hill making big plays down the field has become a common occurrence that fans have come to expect at camp, then receiver Seantavius Jones, who is called "Stretch" by his coaches and teammates, is close to being just as consistent in the same regard of making big plays.
To this point, Jones has arguably been the biggest standout of guys making an impression.
At 6-feet-3 and 200 pounds, Jones looks the part, and he's showing he's the part as well.
On this particular play, Jones gets past All-Pro cornerback Marcus Peters and makes a play down the field. He even loses a shoe in the process.