Kansas City Chiefs head coach Andy Reid says it a lot. If the Chiefs are going to win football games, success in all three phases—offense, defense and special teams—is critical.
Offensive coordinator Doug Pederson has the role of making sure the team's offense is ready each week.
Here are five offensive stats you need to know headed into the bye week:
TWO PLAYERS TO HAVE 1,000-PLUS YARDS?
Entering the bye week, tight end Travis Kelce has 538 yards receiving and wide receiver Jeremy Maclin has 566 yards receiving. Maclin leads the team despite missing an entire game due to symptoms of a concussion.
Both players are on pace to have MORE THAN 1,000 yards receiving this season. The closest to achieve that last year was Kelce, who finished the year with 862 yards receiving.
There are SIX DIFFERENTChiefs who have recorded at least one touchdown receiving this season.
Kelce (3), Maclin (2), running back Jamaal Charles (1), wide receiver De'Anthony Thomas (1), WR Chris Conley (1) and WR Albert Wilson (1).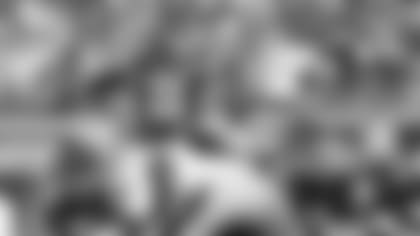 The Chiefs offense has taken 45 penalties (399 yards) through eight games this season. Only three teams have fewer penalties on offense than the Chiefs—the New York Jets, the Minnesota Vikings and the Carolina Panthers.
There may not be much rhyme or reason to it, but the Chiefs have scored more points IN THE SECOND QUARTER than in any other quarter this year. They have 76 in the second quarter. The fourth quarter is second with 58 points.
The Chiefs only have 8 GIVEAWAYS (fumbles lost and interceptions) this season on offense. Only four teams—the New York Giants, San Francisco 49ers, Green Bay Packers and New England Patriots—have given the ball away fewer times than the Chiefs. * *