The start of Kansas City Chiefs training camp signifies the beginning of the 2016 NFL season. 
While the players reported for offseason workouts back in April, the annual three-week trip to the campus of Missouri Western State University in St. Joseph, Missouri, is where things will really get cranked up for the upcoming season.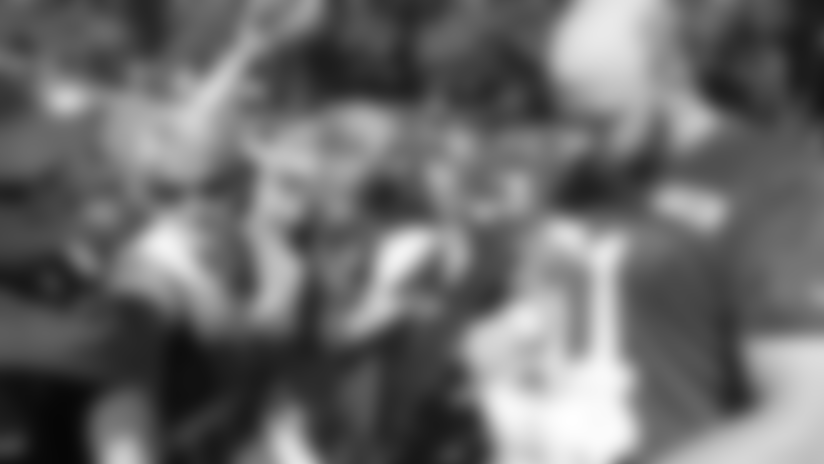 With three straight winning seasons, two playoff appearances and the first postseason win in more than two decades to begin the John Dorsey-Andy Reid-led era in Kansas City, the optimism has never been higher and the goals have never seemed more attainable.
With a draft last spring that was given straight As across the board from the experts at NFL.com, plus veteran talent returning with players like linebackers Derrick Johnson, Tamba Hali and numerous others, there's reason to feel good about where things are headed for the Chiefs.
Fans have the opportunity to witness the start of this season's journey when training camp opens to the public on Saturday, July 30.
With all that said, here are five storylines to keep an eye on throughout camp for the Chiefs this year:
1. Jamaal Charles' return to the field
The franchise's all-time leading rusher returns to the field after suffering a season-ending knee injury in Week 5 of last season.
Throughout his career, Jamaal Charles has proven to be one of the league's elite offensive playmakers.
He's the NFL's all-time leader in yards per carry, and he has scored more touchdowns over the past three seasons (38) than any other player in the league despite playing in fewer games (35) than anyone in the top 15 of that category.
Charles went through individual drills for two days at minicamp back in June as he works his way through the rehab process, but he wasn't a participant for any of the team periods.
This is what Reid had to say about Charles at the end of minicamp:
"We're optimistic by the two days, but let's not rush him," he explained. "We know what he's all about and let's get him back to where he feels good. Whatever time table that is or how much he practices there, we'll see how it goes day by day."
2. Youth in the defensive backfield
The Chiefs have veterans in the defensive backfield with safeties Eric Berry and Ron Parker to go along with the experience gained last year by the NFL's reigning Defensive Rookie of the Year in second-year cornerback Marcus Peters.
With three drafted rookies—including two of their first four picks—the young defensive backs will be a group to watch at training camp.
Nowadays, NFL teams are going with three wide receivers almost 60 percent of the time, meaning defenses must have deep and talented defensive backs groups since they spend so much time in nickel and dime sets.
There has never been a bigger emphasis on defending the pass than what is happening right now in the NFL.
Even looking within the division, the San Diego Chargers signed former Cleveland Browns speedster Travis Benjamin this offseason to pair with the young and talented Keenan Allen. The Oakland Raiders have Amari Cooper and Michael Crabtree on the outside, while the Denver Broncos run Emmanuel Sanders and Demaryius Thomas out there as well.
It's an extremely talented set of receivers in the AFC West division, which puts a high priority on talented and versatile defensive backs.
Reid said at the end of minicamp that third-year cornerback Phillip Gaines has the edge right now to be on the outside opposite of Peters, and second-year cornerback Steve Nelson has the inside track heading into training camp to hold down the inside spot at nickelback.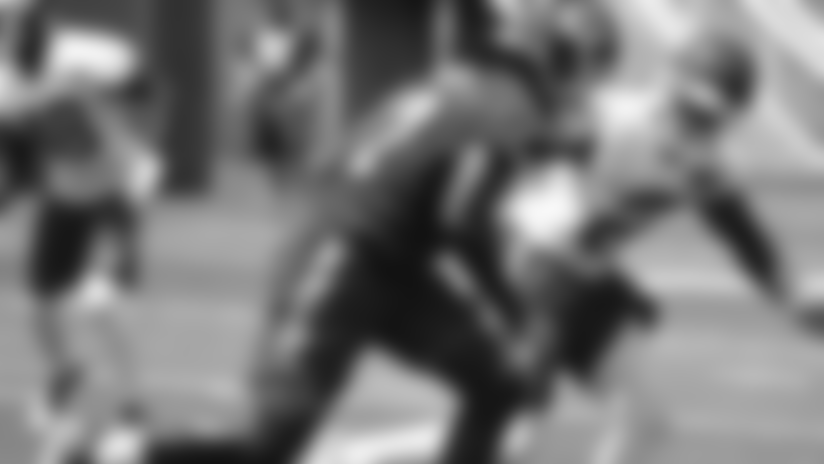 With drafted rookies KeiVarae Russell, Eric Murray and D.J. White competing for spots along with the rest of the defensive backs, there's definitely a lot riding on this group in the overall success of the defense.
3. Finding the best five offensive linemen
It's true for any football team. If the offensive line doesn't play well, there's a good chance the offense as a whole won't find success.
Whenever Reid is asked about his team's offensive line, he'll always say he's looking for the best five guys and that's who will play when the regular season rolls around.
The Chiefs pride themselves on finding versatile players who can fill in at multiple spots, as evidenced last season by five guys playing multiple spots throughout the year.
This year, while some of the starting spots may already be known heading into training camp, there's still a sense of continuity that needs to build between players that have yet to play a meaningful snap in a game next to one another yet.
Veteran right tackle Mitch Schwartz signed with the Chiefs this past offseason after playing the first four years of his career with the Cleveland Browns. Schwartz hasn't yet missed a snap in his career.
Rookie Parker Ehinger, who was selected in the fourth round (No. 105 overall) out of the University of Cincinnati, took some key reps throughout offseason workouts and will be a player to watch throughout training camp along the offensive line.
Here's a look at the players competing to be one of the "best five guys."
Looking at the Offensive Line
4. Who will win the backup quarterback job?
It's a spot that had been held by veteran Chase Daniel for the past three seasons, but with Daniel having moved on to the Philadelphia Eagles this past offseason, the door is open for Tyler Bray, Aaron Murray and rookie Kevin Hogan to compete for the backup quarterback spot.
Both Bray and Murray spent time taking the No. 2 reps during OTAs and minicamp, and both impressed Reid with what they brought to the table.
"I liked what I saw," Reid explained. "I think Tyler (Bray) and Aaron (Murray) really worked hard and have learned from the last year or two or three and it shows. I thought they really did some good, quality snaps. And then (rookie) Kevin (Hogan) came in and, I thought, did a heck of a job for not having been in the offense. I thought he was very productive."
Hogan was one of the team's fifth-round picks last spring.
He starred for four years at Stanford and left there as the winningest quarterback in school history, which is saying something with a tradition like they have.
---
5. How does Chris Jones mix in along the defensive line?
The top pick for the Chiefs last spring was defensive lineman Chris Jones, who was selected in the second round with the No. 37 overall pick. Through offseason workouts, he has done a good job impressing his teammates, but how he mixes in with a deep and talented group remains to be seen.
"He's pretty quick," veteran Dontari Poe said of Jones. "He's picking up on stuff really well, too. Like I said, it's a little different when the bullets get flying, but he's not panicking. He's not getting nervous. He's just doing what he has to do."
Jones comes to the Chiefs with a group that boasts three veteran starters in Dontari Poe, Allen Bailey and Jaye Howard, who anchor the NFL's third-ranked scoring defense from a year ago at just 17.9 points per game.
When you add in guys like Nick Williams, David King and Rakeem Nunez-Roches, who all contributed last season, there's a ton of talent for defensive coordinator Bob Sutton to work with as we head into training camp.
But Jones, who was called "a steal of the draft," has the size and athletic ability that allows for a certain amount of intrigue before we get to camp.
He's definitely going to be a player to watch, particularly when the pads come on and they get to real football.