The Kansas City Chiefs made their first pick of the 2018 Draft on Friday with the selection of defensive end Breeland Speaks. The Chiefs selected Speaks, a product of Ole Miss, with the No. 46 overall pick after trading up with the Cincinnati Bengals.
Here are five things to know about the newest member of the Chiefs.
1. Speaks had a huge season for the Rebels in 2017
Speaks tallied 67 tackles (27 solo), eight tackles-for-loss and seven sacks for Ole Miss in 2017, earning second-team All-SEC honors. He put together his best game of the season against LSU, where he recorded a career-high 13 tackles (7.0 solo), two sacks and a quarterback hurry.
Speaks was right in the middle of the Rebels' Egg Bowl victory over Mississippi State as well, recording 12 tackles, 1.5 tackles-for-loss and a fumble recovery. Following that fumble, which occurred in the closing seconds of the first half and prevented a potential go-ahead scoring drive, Speaks appeared to wave directly into the camera and smile.
Overall, Speaks played three seasons at Ole Miss, tallying 127 tackles (52 solo), nine sacks, 15 tackles-for-loss, a forced fumble, two fumble recoveries and four passes defensed in 37 games.
2. He's a versatile player on the defensive side of the ball
Speaks has experience as both a defensive tackle and an edge rusher, playing both positions for Ole Miss over the course of the 2017 campaign. Originally recruited as a four-star defensive tackle, Speaks transitioned to defensive end midway through last season.
Chiefs' Head Coach Andy Reid indicated in his press conference following the selection that Speaks will play outside linebacker in Kansas City while sliding inside during passing situations.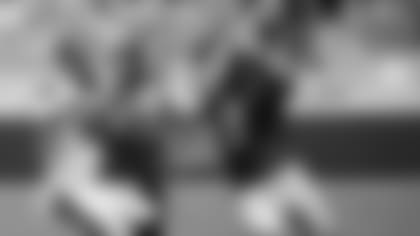 3. The advanced analytics backed up his ability to get after the passer
If Speaks' seven sacks, which ranked second on the Rebels and sixth in the SEC, aren't enough evidence of his pass-rushing ability, the advanced analytics back it up, too.
4. Speaks shares similarities with former Chiefs' linebacker Tamba Hali
While it's difficult to make comparisons between an established veteran like Hali and a player in Speaks who has yet to play a professional down, a handful of similarities do exist.
Hali, who entered the league as a defensive end, was measured at 6-foot-3 and 275 pounds during the 2006 NFL Scouting Combine. Speaks, meanwhile, is 6-foot-3, 283 pounds. Furthermore, the two players registered the exact same time in the 40-yard dash (4.87).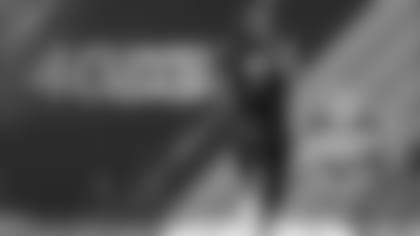 Reid even made the comparison himself following the selection, saying Speaks is "so similar" to Hali.
Considering Hali's stature in the history of the franchise, that's lofty praise for the Chiefs' second-round pick.
5. Speaks is a native of Jackson, Mississippi
Speaks attended Callaway High School in Jackson, Mississippi, where he was a MaxPreps first-team Medium School All-American. He was a consensus top-20 prospect along the defensive line, garnering offers from several schools before committing to Ole Miss.