The Kansas City Chiefs made another addition to their defense on Saturday with the selection of former Central Arkansas cornerback Tremon Smith.
Here are five things to know about the Chiefs' new cornerback.
1. Smith was one of the best FCS cornerbacks in the nation last season
Smith tallied 41 tackles (27 solo), 16 passes defensed, five interceptions and 2.5 tackles-for-loss for the Bears in 2017, earning a spot on the AP FCS All-America Third Team.
It was a fitting exclamation point on a strong four-year career for Smith, who was a First-Team All-Southland Conference selection in each of the last three seasons. He wrapped up his time at Central Arkansas with 146 tackles (113 solo), 53 passes defensed, 15 interceptions, 9.0 tackles-for-loss and two forced fumbles in 48 games.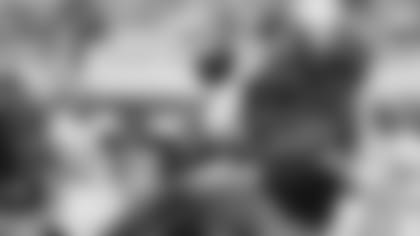 2. He was widely regarded as one of the top sleeper picks in the draft
A product of a small school, many saw Smith as a sleeper pick as the draft reached the later rounds.
Smith has clocked a 4.32 40-yard dash, which – though he wasn't there - matched the best time among cornerbacks at the NFL Scouting Combine. Additionally, it's worth pointing out that he's listed at six-feet-tall, meaning Smith is taller than all three players who ran a 4.32 in Indianapolis.
4. He has experience returning punts
Smith handled punt return duties for the Bears in each of the past two seasons, doing so 39 times for 295 yards and a touchdown. The score came on a 47-yard scamper against Arkansas State in 2016.
5. Smith was a standout quarterback in high school
Though he eventually settled in as a defensive back in college, Smith was originally one of the best high school quarterbacks in the state of Alabama. The Anniston, Alabama native produced the most career touchdowns in Saks High School history and was the Alabama 3A Player of the Year as a senior.
Smith played defensive back when the offense wasn't on the field, earning First-Team All-Region honors in 2013 and 2014.