The Kansas City Chiefs made another addition to their defense on Friday night with the selection of former Florida State defensive tackle Derrick Nnadi. The Chiefs selected Nnadi with the No. 75 overall pick after trading up with the Baltimore Ravens.
Here are five things to know about the Chiefs' third-round pick.
1. Nnadi had a highly productive career for the Seminoles
Nnadi tallied 53 tackles (22 solo), 10 tackles-for-loss, 3.5 sacks and a forced fumble last season for Florida State, earning third-team All-ACC honors. He often saved his best performances for when the competition was greatest, recording six tackles against Alabama and four tackles against Louisville, including a sack of Cardinals' quarterback Lamar Jackson.
Overall, Nnadi finished his four-year career with 165 tackles (74 solo), 17 tackles for loss, two forced fumbles and two fumble recoveries in 48 games. He was a first-team All-ACC selection in 2016 and earned a spot on the Bednarik, Outland and Nagurski award watch lists prior to his senior campaign.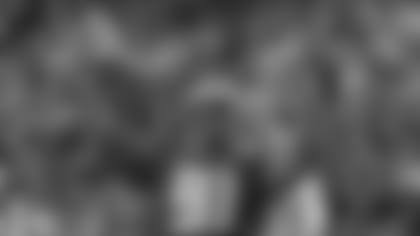 2. His football career began because he was too big for track
Nnadi originally wanted to run track, going out for the team in middle school and surpassing even his own expectations with a blazing tryout.
But unfortunately for Nnadi – at 6-feet-tall and over 250 pounds – the team didn't have a singlet big enough for him and he didn't make the team.
He then turned his attention to football and the rest is history.
3. Nnadi's parents immigrated to the United States from Nigeria
Nnadi's father, Fred, immigrated to the United States in the hopes of becoming an engineer following the Nigerian civil war. Once the elder Nnadi decided to stay stateside, his eventual wife followed and the couple settled in Virginia.
It's the American Dream realized.
"No one on the field is stronger than you; no one is faster than you. You go in there, and you destroy your opponent. You have to prove that you're the best of the best of the best."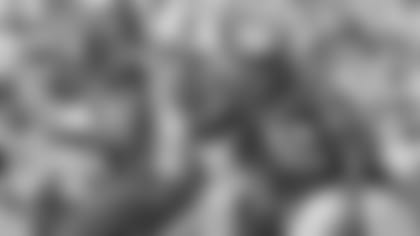 4. Nnadi developed a reputation for his effort on the field
While his talent is evident, Nnadi has also drawn recognition for his desire on the field, exemplified by his earning of the Seminoles' Defensive Most Improved Player award following the 2016 spring season.
Nnadi has a good motor, active hands and enough pass rush ability to cause problems for blockers up front. Nnadi has the physical tools to play in one or two-gap schemes and has NFL starting ability.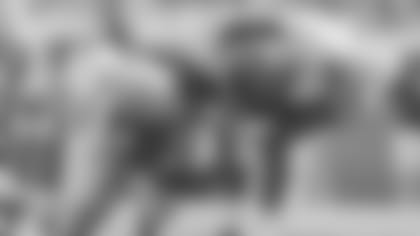 5. He grew up in Virginia Beach, Virginia
Nnadi attended Ocean Lakes High School in Virginia Beach, where he quickly garnered recognition as one of the top defensive tackles in the nation. He was the fourth-best defensive tackle in the country according to Rivals, earning a trip to the U.S. Army All-American Bowl as a senior.