The Kansas City Chiefs closed out the second day of the 2018 NFL Draft with the selection of former Clemson linebacker Dorian O'Daniel on Friday.
Here are five things to know about the Chiefs' new linebacker.
1. O'Daniel was a finalist for the Butkus Award in 2017
O'Daniel established himself as one of the top linebackers in the country in 2017, recording a team-leading 104 tackles (72 solo), 11.5 tackles for loss, five sacks, six quarterback pressures, two interceptions (each returned for touchdowns), three pass breakups and two fumble recoveries in 14 games for the Tigers.
His play earned national recognition, as O'Daniel was one of five finalists for the Butkus Award – given to the nation's top linebacker - and a member of Sports Illustrated's All-American team.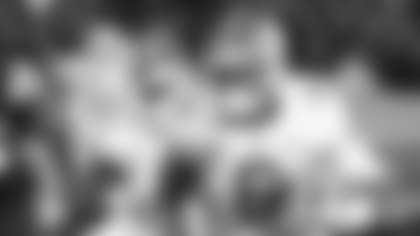 2. His strong 2017 campaign completed a stellar collegiate career
O'Daniel finished his four-year career at Clemson with 227 tackles, 28 tackles for loss, 8.5 sacks, 12 quarterback pressures, three interceptions, five pass breakups, two forced fumbles and two fumble recoveries in 56 games (27 starts).
He had four tackles in Clemson's victory over Alabama in the 2016 College Football Playoff National Championship Game.
3. O'Daniel went to high school with Chiefs' cornerback Kendall Fuller
In a twist of fate, O'Daniel and Chiefs' cornerback Kendall Fuller happened to be high school teammates at Our Lady of Good Counsel High School in Olney, Maryland. In fact, Fuller was with O'Daniel at his draft party when he got the call.
4. He's a versatile linebacker
"That 2016 summer that led into my 2017 season, I wanted to be a four-down linebacker. Prior to 2017, I was mainly utilized as a SAM linebacker. Anytime the opposition was facing a passing situation or a third-and-long, I would come out of the game. I wasn't playing in dime or nickel packages. It was frustrating because I felt like I could play that role, as well. With that being said, I really committed myself off the field. I spent a lot of time that summer doing DB work, coverage drills and other footwork exercises. I really stressed my body and put myself in uncomfortable situations so for when the time came to do it in a game, it was natural to me."
Chiefs' General Manager Brett Veach talked about how the team plans to use O'Daniel during his press conference following the selection:
"We see him as a dime linebacker," Veach said. "He'll be in the linebacker room, but he'll be on the field on passing downs. We think he can develop into a WILL (weak side) linebacker and provide depth behind Reggie (Ragland) and Anthony (Hitchens)…but we like him where he is. We want him to run around and make plays."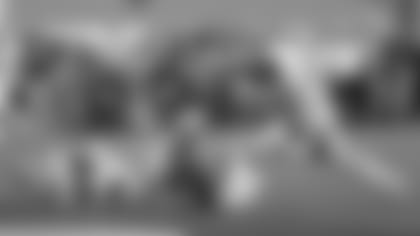 5. He's dynamic on special teams
In addition to his efforts on defense, O'Daniel was a force on special teams throughout his time at Clemson, tying the school record for special teams career tackles (47).
NFL.com draft analyst Lance Zierlein echoed that sentiment, pointing out O'Daniel's production on special teams. Zierlein's draft profile included a quote from an anonymous scout who stated the following:
"His special teams production is really rare. He has a feel for navigating around the traffic and finding the football."
Veach mentioned O'Daniel's ability on special teams following the pick:
"He's high energy. It felt like he had the pads on when I was talking to him," Veach said. "He flies around and he's always around the football. We had him rated as our No. 1 special teams guy in the draft, so that's pretty good value at that pick."