Bailey gained weight during the 2014 offseason in order to play more.
Heading into the 2014 offseason, Chiefs defensive lineman Allen Bailey wanted to play in both the sub and base defenses, and he knew the only way he could do that was by gaining weight.
"You've got to be able to do both and I feel like the weight probably helped me out a good bit," he said during training camp.
That weight allowed Bailey to play more downs for the Chiefs, and the team eventually rewarded him with a contract extension (our next point) during the middle of the season.
Bailey signed a contract extension during the middle of the 2014 season.
*"We are happy that we were able to reach an agreement to keep Allen in Kansas City," Chiefs general manager John Dorsey said. "He has developed into a good football player and a key member of our defense."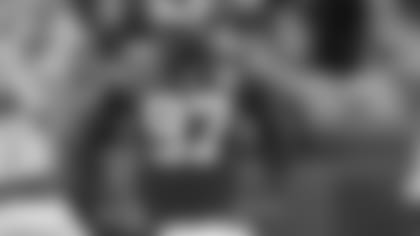 Bailey grew up on Sapelo Island, a chain of barrier islands located on the Georgia coast.
In 2013, ESPN's Jeremy Schaap produced a story on Bailey, who grew up on Sapelo Island in Georgia.
The video package highlights the unique childhood of Bailey and what it meant for him to spend the earlier parts of his life there.
"I wouldn't call it a third world," Bailey explained to Schaap. "But it's a whole 'nother world from the mainland."
Watch the full piece here.
Bailey has been nicknamed "The Incredible Hulk" by his coaches and teammates.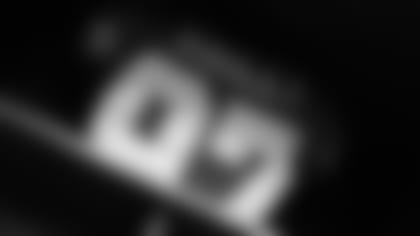 "That's him, man, that's him," Jaye Howard said of Bailey. "Before the game, they even give him the green Gatorade. That's the Hulk right there, man. He's cut. I've never seen anything like it. His strength, I don't care how big a dude is, he can find a way to get him on the ground, just throw him and shed him."
Linebacker Dee Ford took the comparison even farther.
"It's perfect," Ford said. "Looks like the Hulk. Plays like the Hulk. He's a complete player, man. He's powerful, fast. He's just a freak. You see him do certain stuff … there's a select few guys in the league like that."
Read Paylor's full article here.
Bailey recently hosted his second annual football camp at the Macintosh County Academy
Bailey hosted the second annual Allen Bailey Football Camp at his former high school last week:

According to WSAV in Savannah, he was joined by some his friends from the NFL, including Miami's Lamar Miller and Olivier Vernon and Jacksonville's Allen Hurns.