Dustin Colquitt is one of the Chiefs' top two longest-tenured players. Colquitt and Derrick Johnson are the two longest-tenured active Chiefs. Both were drafted in 2005. Johnson was taken in the first round and Colquitt went to Kansas City in the third round.
Colquitt comes from a lineage of punters.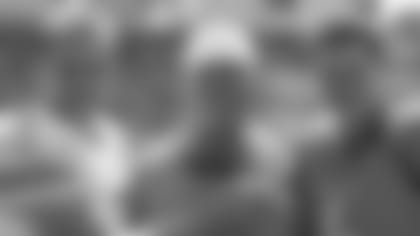 Four members of the Colquitt family made an impact on the field in the realm of punting.
Colquitt has been Kansas City's punter since 2005. His brother, Britton, plays in the AFC West division with the Denver Broncos.
Their father, Craig, punted from 1978 to 1987 with the Pittsburgh Steelers and has two Super Bowl rings (1978, 1979).
Jimmy Colquitt, Dustin's cousin, is the career leader in punting at the University of Tennessee, where the four Colquitts played in college.
Punting undoubtedly runs in Dustin's blood.
Colquitt is the Chiefs' leader in a number of key categories.
Colquitt has made his mark in Kansas City's record books.
He currently leads the organization in career punts inside the 20-yard line and is in second place for career punts and career punting yards:
MOST PUNTS INSIDE THE 20, CAREER
Colquitt first visited the Hall of Fame in Canton, Ohio as an infant in 1982.
Colquitt and his wife, Christia, have five children.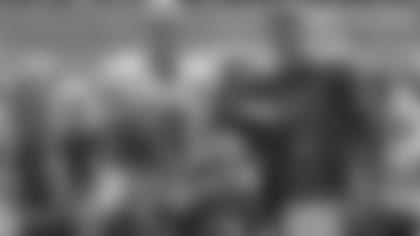 Check out this excerpt from Lo Profile's recent article by Sharon Harl:
"He and Christia now have five children. At first glance their names seem very unusual, but the couple put a lot of thought into each moniker. Brinkley, 8, was named after Dustin's father-in-law. Colston, 6, was named after Marques Colston, a star wide receiver for the New Orleans Saints. Hartley, 4, the only girl in the group, was named after a famous greenhouse maker in the United Kingdom. Daddy's girl is a bit of a tomboy, Dustin says. "She's got a great straight-arm hook," he says, "but in the next moment she a girly-girl." Number four is Kinsler, 3, who was named after Ian Kinsler, the star 2nd baseman for the Detroit Tigers. Coming in fifth is Cannon, which is the name Dustin's parents originally wanted to name him."
Photos of Dustin Colquitt from the 2014 season.