The Kansas City Chiefs opened up free agency with the return of fan favorites Tamba Hali and Jaye Howard, but they also signed free agent linebacker Jonathan Massaquoi, who Chiefs fans likely don't know nearly as well.
Here are five things to know about Massaquoi:
1.     Massaquoi played in two collegiate seasons with Troy University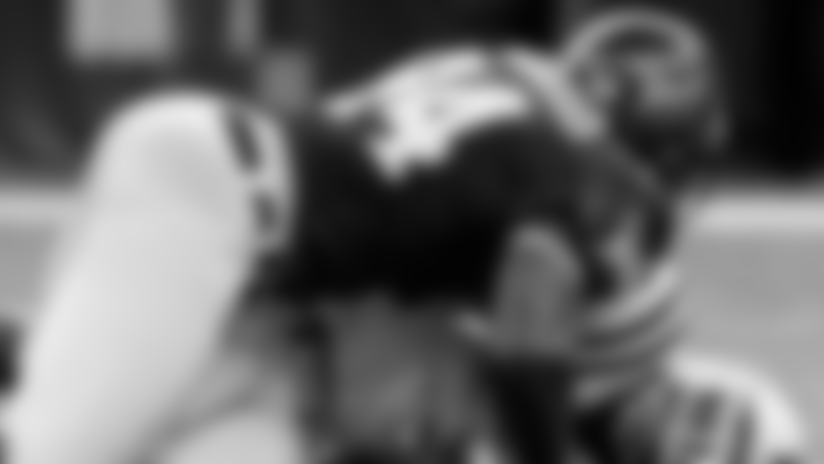 Massaquoi started his collegiate career in 2008 at Butler County Community College in Kansas, redshirted at Troy in 2009, then played for the Trojans from 2010 to 2011.
Massaquoi finished his career with 128 tackles (81 solo), 31 tackles for a loss and 19.5 sacks.
Demarcus Ware, Leodis McKelvin and Osi Umenyiora all share Massaquoi's alma mater.
2.     Massaquoi was selected by the Atlanta Falcons in the 2012 NFL Draft
After those two seasons at Troy, the Falcons selected Massaquoi in the fifth round (No. 164) of the 2012 NFL Draft.
Massaquoi compiled 6.0 sacks and 70 tackles (47 solo) in the three years with the Falcons.
3.     Massaquoi is the cousin of both former receiver Mohamed Massaquoi and former tight end Visanthe Shiancoe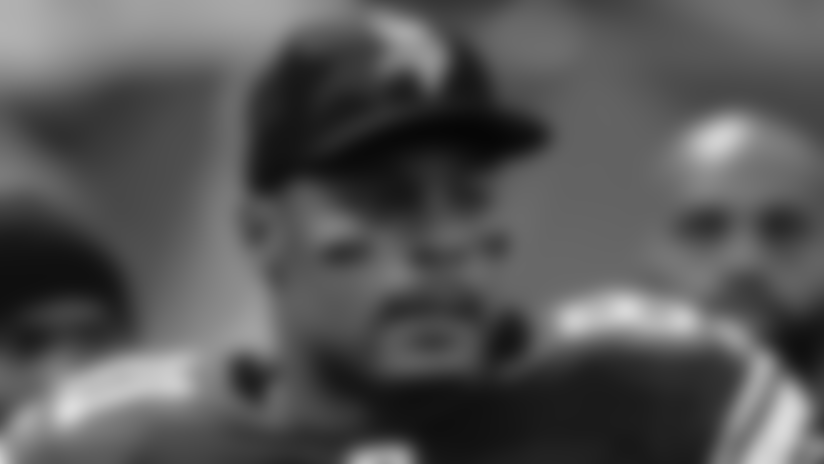 Shiancoe as a member of the Minnesota Vikings
Mohamed Massaquoi played for the Cleveland Browns, Jacksonville Jaguars and New York Jets (2009-2013), while Shiancoe played for the New York Giants, Minnesota Vikings, New England Patriots, Baltimore Ravens and Tennessee Titans (2003-2013).* *
4.     Like fellow linebacker Tamba Hali, Massaquoi was born in Liberia
Massaquoi is listed as being a native of Monrovia, West Africa. Hali was born in Gbarnga, Liberia, West Africa. The two cities are 103 miles apart.
5.     His last name is pronounced (MASS-ah-koy)
The end of his last name is pronounced "KOY," not "KWA."