D.J. White, Georgia Tech cornerback
White was voted one of three team captains as a senior at Georgia Tech
White started in 11 games for the Georgia Tech Yellow Jackets and ranked sixth on the team with 41 tackles (36 solo). He also had 2 interceptions and a team-high 8 pass breakups.
White's college head coach congratulated him after his selection to Kansas City.
In July of 2015, White and his teammates had an opportunity to go on a service trip to the Dominican Republic.
"A group of guys and girls and I went to the Dominican Republic for a service trip," White *explained at the 2015 ACC Media Day. "[We] went down there for a family in need, needed a house to be built. Seeing the circumstances, it really touched us to be able to help them out. Went down there, man, got a chance to soak it up, see how much community meant to those people. To see the looks on their face when the house was complete, it was a pretty cool experience."*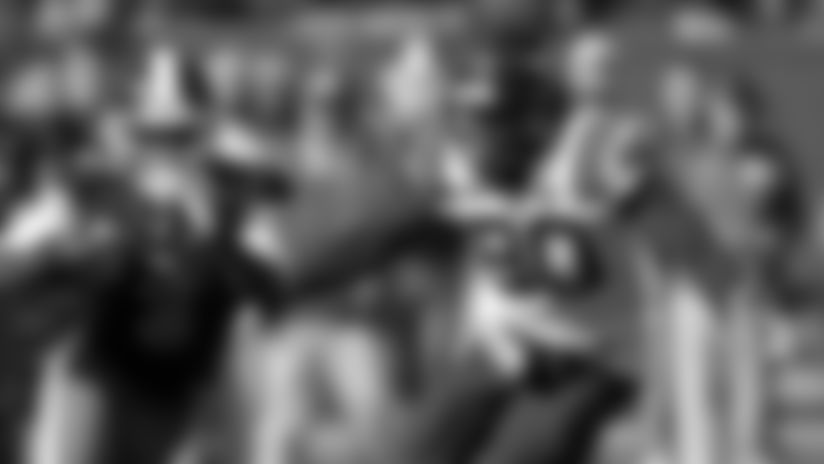 Dadi Nicolas, Virginia Tech defensive lineman
NFL.com draft analyst Lance Zierlein believes Nicolas has "lightning quick" inside moves.
Nicolas is a "long-strider with the acceleration and lateral quickness to create problems when twisting inside," Zierlein wrote. "[He] plays with desired upfield burst. As pass rusher, can brush aside lazy outside hand placement to open door around the edge. Forced two fumbles and recovered two more in 2015. Miscast with hand in the ground and over-matched physically, but was always willing to compete and battle the man across from him. Has experience as outside linebacker. Bouncy athleticism in space and looks natural dropping into space. Good burst to make up ground quickly while chasing the ball. Runs through tackles with as much force as he can muster with his size."
Read the full analysis here.
Despite playing the majority of the 2015 season playing with a broken hand, Nicolas had a good year
Nicolas played in all 13 games with 12 starts for Virginia Tech in 2015.
He recorded 45 tackles, including 7 tackles for loss and 2.5 sacks.