The Kansas City Chiefs had some big news on Wednesday afternoon, signing veteran cornerback Darrelle Revis.
Here's five things to know about the newest Chief:
Revis has put together a tremendous career
Selected with the 14th overall pick in the 2007 Draft by the New York Jets, Revis has been selected to seven Pro Bowls and four All-Pro teams throughout his 10-year career.
He was named to the Pro Bowl as recently as 2015, when he picked off five passes with New York.
He's tallied 29 interceptions, 137 passes defensed, nine tackles for loss and six forced fumbles in his career while playing for the Jets (2007-'12), Tampa Bay Buccaneers (2013) and New England Patriots (2014).
His 137 passes defensed rank third in the NFL since entering the league in 2007.
Revis won Super Bowl XLIX with New England in 2014, allowing just one completion between the AFC Championship Game and the Super Bowl.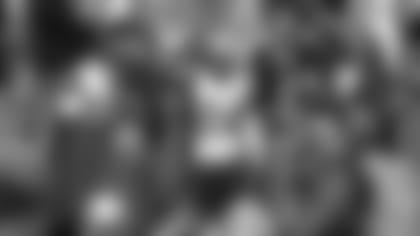 He's familiar with Defensive Coordinator Bob Sutton's defense
Revis has experience in Sutton's defensive schemes from their time together in New York from 2007 to 2012, when Sutton was on the Jets' coaching staff.
Sutton was New York's Defensive Coordinator for the first two years of Revis' career, and served as a Senior Defensive Assistant (2009-11) and Assistant Head Coach (2012) during the rest of Revis' first stint in New York.
Revis established himself as one of the best defensive backs in the NFL while playing for Sutton, picking off 19 passes in six seasons despite getting just a few targets a game.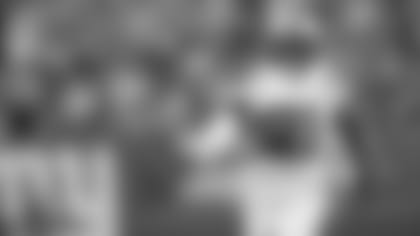 He most recently played for the Jets last season
Revis started 15 games for the Jets last season, recording one interception and five pass defensed.
His interception, which he returned for 51 yards, was in the Jets' last game of the season against none other than the Buffalo Bills, who the Chiefs play this Sunday.
He grew up and went to college just down the road from Chiefs' Head Coach Andy Reid
Revis grew up just outside of Pittsburgh in Aliquippa, Pa., and played collegiately at the University of Pittsburgh from 2004-2006.
Reid was the Head Coach of the Philadelphia Eagles just four hours to the east during Revis' time in school.
He was a two-time All-Big East selection (2005, 2006) and a Jim Thorpe Award semifinalist while with the Panthers.
He'll have a chance to face his former team in just a few weeks
Revis and the Chiefs will travel to New York to play the Jets in two weeks on Dec 3. It will be his fourth-career game against his former team, and his first since 2014.
The 10-year veteran holds the Jets' franchise record for passes defensed (111) and ranks third in interceptions (25).