It looks like there's more help coming to the Kansas City Chiefs defense.
The team announced on Friday that they've signed veteran free agent cornerback David Amerson (6'1, 205 pounds), who is 26 years old and spent the past three seasons with the division-rival Oakland Raiders.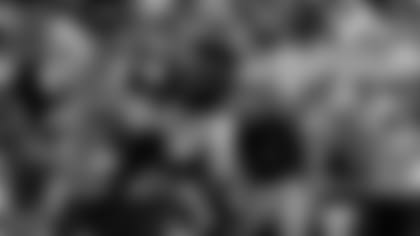 Here are five quick things to know about Amerson:
He played collegiately at North Carolina State
Amerson was born in Hawaii but soon moved to North Carolina, where he graduated from James B. Dudley High School in Greensboro.
According to Rivals.com, Amerson was a four-star recruit when he signed to play football with North Carolina State, while his friend Allen decided to head out west and attend California-Berkley.
After playing in all 13 games for the Wolfpack defense as a true freshman, Amerson had a breakout sophomore year, when he led the nation in interceptions with 13, which also set an ACC record. That same year he won the Jack Tatum Trophy, which is given to the nation's top defensive back. The Chiefs' Eric Berry won the same award in 2008 and 2009.
Amerson was named a first-team All-American as a Sophomore by ESPN and Walter Camp, and he would play just one more year before foregoing his senior season for the NFL Draft.
He was drafted in the second round in 2013
Amerson was selected with the No. 51 overall pick in the 2013 NFL Draft by the Washington Redskins. He would start 23 games over his first two years with the team and total 92 tackles, 17 passes defensed, and two interceptions over that time.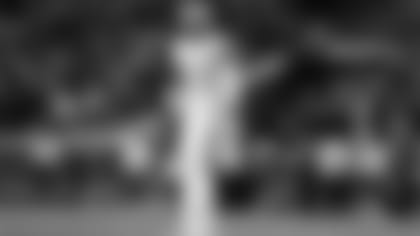 Amerson was waived by head coach Jay Gruden and the Redskins just two games into the 2015 season, and he would be quickly picked up by the Raiders, and that's where he would put together the best year of his career thus far.
Amerson had a fantastic 2015 season
Despite missing his first two games with the Raiders in 2015 and playing in a game just five days after being picked up on waivers, Amerson finished tied for the NFL lead in passes defensed with 26.
The other player with 26 passes defensed that year was Chiefs' rookie cornerback Marcus Peters.
Amerson finished the year with four interceptions—returning one of them 24 yards for a touchdown, which was actually against the Chiefs at Arrowhead Stadium in Week 17 and came late in the first half of a game the Chiefs would ultimately win, 23-17.
"The former NC State standout posted a positive production grade in 2015, despite being targeted 104 times (sixth-most among NFL CBs). On those targets, he allowed just 58 completions and one touchdown. He tied for fifth overall with 13 passes defensed, and also picked off four passes. Last season, he allowed more completions (61) on fewer targets (91), and an NFL-high 10 touchdowns when targeted. Quarterbacks had a 140.2 rating when targeting Amerson in 2014; this season, that number has dropped to 62.7. His improvements have brought him up to an 83.4 overall grade, good for 15th out of all cornerbacks this season."
Signed contract extension with Raiders before 2016 season
After his breakout season in 2015, Amerson was awarded with a lucrative multi-year contract extension from the Raiders in July of 2016.
Amerson started 15 games for the Raiders that next year and picked up 56 total tackles, two interceptions, and had 16 passes defensed.
Injuries limited him last season
Last year, Amerson started the first six games of the season for the Raiders at left cornerback but injured his foot in the Week 6 game against the Chiefs and didn't return the rest of the year. He finished with 14 tackles, four passes defensed, and a fumble recovery.
And on February 5, 2018—for the second time in his career, Amerson was released by a Gruden, as new Raiders' head coach Jon Gruden released the five-year veteran cornerback.
According to multiple media reports, Amerson had taken several free agent visits around the league before signing with the Chiefs on Friday.