The Kansas City Chiefs continued to reshape their offensive line on Monday, signing veteran center Austin Blythe.
Here are five things to know about the newest member of the Chiefs' offensive line.
1. Blythe spent the last four seasons with the Los Angeles Rams.
The six-foot-three, 298-pound Blythe entered the NFL as a seventh-round pick (No. 248 overall) of the Indianapolis Colts in 2016. He appeared in eight games with one start for the Colts that season, but after being waived by Indianapolis that ensuing offseason, Blythe found a home with the Rams and was a regular on their offense in the four seasons since.
He appeared in 63 games (48 starts) for Los Angeles since 2017 and also saw action in six playoff games with five starts.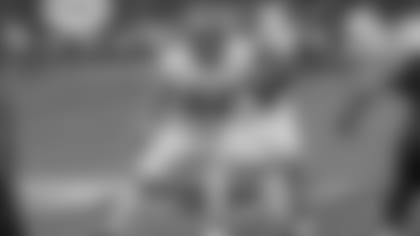 2. He's been a durable and reliable starter over the last three seasons.
Blythe has started 47 of 48 possible games over the past three seasons, establishing himself as a reliable and consistent contributor along the Rams' offensive line. In fact, Blythe played every offensive snap for Los Angeles in two of the last three seasons (2018 and 2020).
His 1,120 offensive snaps in 2020 ranked third among all centers, trailing only the Chargers' Dan Feeney (1,174) and the Eagles' Jason Kelce (1,126).
3. Pro Football Focus ranked Blythe as the No. 13 overall center in the NFL last season.
The advanced metrics compiled by PFF reflected a solid campaign in 2020 for Blythe, who earned the No. 13 overall blocking grade among centers and the No. 9 run-blocking grade.
Additionally, Blythe was flagged just once all year in 2020. He was one of only three centers in the NFL last season to play at least 80 percent of their team's snaps and draw no more than one flag.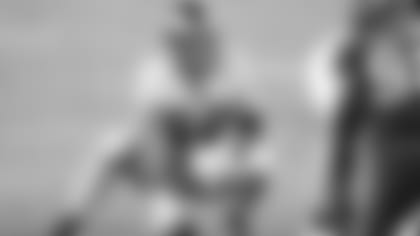 4. He's versatile and has the ability to play both center and guard.
Blythe has positional flexibility along the interior of the offensive line, suiting up at both center and guard for significant snaps during his career.
He was almost exclusively a right guard during his brief tenure with the Colts in 2016, recording 77 of his 83 snaps at that spot. Blythe then split time between center (107 snaps) and left guard (89 snaps) in 2017 with the Rams before logging 1,281 snaps at right guard in 2018.
He once again split time between center (534 snaps) and right guard (449 snaps) in 2019, but settled into the starting center role in 2020 with 1,242 snaps at the position.
The guy can play anywhere along the interior of the offensive line and has plenty of experience doing so.
5. Blythe played his college ball at Iowa.
A four-year starter for the Hawkeyes, Blythe started the final 45 games of his career and was a finalist for the Rimington Trophy as a senior, which is annually awarded to the best center in college football.
He'll recognize a couple of familiar faces in the Chiefs' locker room, too, as Blythe was teammates with linebacker Anthony Hitchens at Iowa from 2011-13 and linebacker Ben Neimann from 2014-15.
And now after four seasons in the NFC, Blythe is heading back to the Midwest to join the two-time defending AFC champions.